4 Best Penny Stocks To Trade Before Friday? $OCGN $MLSS $AZRX $WORX
Looking For Some Of The Best Penny Stocks This Week?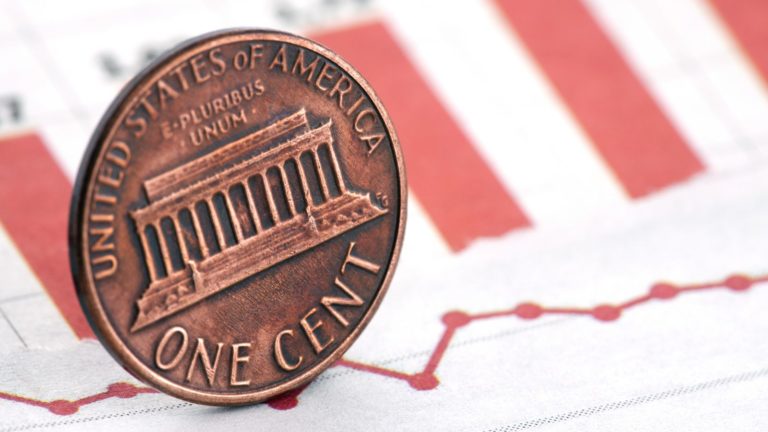 Penny stocks
can get a bad rap at times. The huge risks involved and massive upside potential lend itself to people holding too long or getting caught up in the hype. This, of course, is typical of new traders.
With less experience, and a chance to make big money, novice investors can get caught looking in all the wrong places for information. One of the more questionable places has been on message boards and social media.
New traders would rather be told what to buy than how to buy. The hope is to make money overnight. But greed can easily cloud judgment. So forget the hype and educate yourself first.
---
Learn The Basics Of Penny Stocks
---
It isn't bad to read things on social media but don't use it as your sole reason for buying or selling a stock. The decision is yours at the end of the day so why not make the most of the responsibility?
Instead of buying into the hype, you could have found stocks like
these penny stocks
that turned out to become billion-dollar industry leaders. Now, this list may not possess "the next Apple," but these penny stocks have been on the rise this week.
Best Penny Stocks To Watch #1: Ocugen, Inc. (OCGN)
This
penny stock got a beat down
a few weeks ago and it came within only a few days. From the last few days of September to the beginning of October, Ocugen Inc. (
OCGN Stock Report
) tanked from over $15 to below $1.30. Since then OCGN stock has climbed back above $2.70 and on October 16 it saw its second-highest share volume day in 2019.
So why did Ocugen Inc. jump?
Over the last few weeks, the company has approved a share repurchase program authorizing the repurchase of up to $2 million in value of its outstanding common stock.
So, if you take a look at its recent
SEC filings
, you'll see a number of things like FORM 4s and schedule 13's showing increased beneficial ownership. Is this the tipping point for OCGN or just a break in a longer-term bear market?
Best Penny Stocks To Watch #2: Milestone Scientific Inc. (MLSS)
One of the
best penny stocks to watch
for the last few months continues to raise eyebrows this quarter. Milestone Scientific (
MLSS Stock Report
) shot to new 2019 highs this week. What does Milestone do? It is primarily focused on designing injection technologies and has developed 4 types of medical solutions. Regardless, Milestone hasn't come out with much news since the early part of the month.
However, over the course of this bull run, the company has published material information. The company inked a distribution agreement with Paragon Care Limited. It also reported its Q2 financials and appointed a new President. In its latest filing, however, it may shed light on why things are making another move in October.
Best Penny Stocks To Watch #3: AzurRx BioPharma, Inc. (AZRX)
Similar to Ocugen, AzurRx BioPharma, Inc. (
AZRX Stock Report
) plummeted a few weeks ago. Like most
small-cap biotech stocks
, AZRX got hit hard by less than impressive efficacy data. But during the weeks to follow, the price has begun to recover. The company brought on James Sapirstein as the new President and Chief Executive Officer. With a long track record of biotechnology company leadership, he comes in lockstep behind the previous CEO.
In addition, this month the company updated everyone on its treatment progress. AzurRX dosed its first patients in its Phase 2 clinical trial to investigate MS1819-SD. It's another drug in the company's pipeline geared toward treating gastrointestinal diseases. AzurRx BioPharma
James Sapirstein, Chief Executive Officer of AzurRx, added, "The initiation of our combination study of MS1819-SD with PERT in CF patients with severe EPI represents a significant milestone for the Company. This study, together with the recent completion of and top-line data read-out from our OPTION monotherapy study, demonstrate AzurRx's commitment to finding the best solutions for meeting the needs of CF patients with both severe and mild-moderate EPI conditions."
Best Penny Stocks To Watch #4: SCWorx Corp. (WORX)
This was one of the 4 companies on the list of
low float penny stocks to watch
this week. SCWorx Corp. (
WORX Stock Report
) trades relatively lighter volume compared to the other stocks on this list.
However, even light bullish volume can trigger an uptrend for certain stocks. In this case, the company hasn't come out with breakthrough news. However, SCWorx has updated shareholders to new developments within the company.
Last week SCWorx appointed Steven Wallitt to its board. His specialty is in deal-making. Why might this be relevant to the company right now? Not only is he an existing shareholder of the company, but Wallitt also is seen as someone who can evaluate tech deals to help SCWorx grow. Can this low float penny stock keep up this pace even with the lower volume, this month?
* This article was originally published here