Stock Scanners / Screeners We Use Daily at Transparent Traders
What is a Stock Screener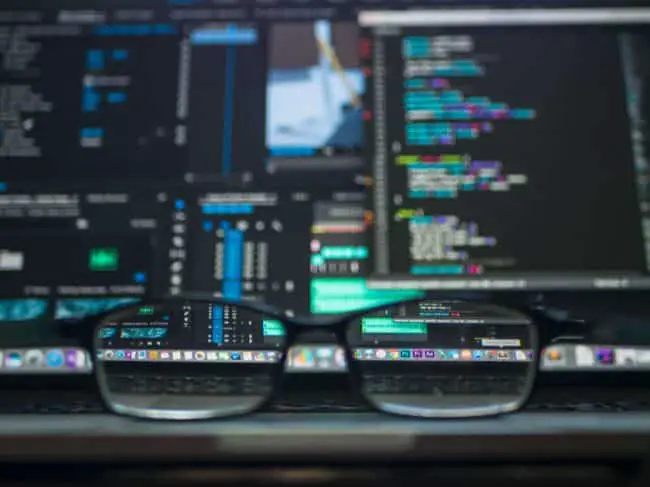 A
stock screener
is a tool that investors and traders can use to filter stocks based on user-defined metrics. Stock screeners exist either for free to a subscription price on certain websites and trading platforms. They allow users to select trading instruments that fit a particular profile or set of criteria. For example, users are able to screen for stocks by their price,
market capitalization
(market cap), price-to-earnings or
P/E ratio
,
dividend yield
, 52-week price change percentage,
average volume
, and average five-year
return on investment
(ROI), among others.
Some trading platforms and software allow users to screen using
technical indicator
data. For example, one could filter for stocks that are trading above their 200-day moving average or whose
Relative Strength Index
(
RSI
) values are between a specified range.
BREAKING DOWN Stock Screener
Many investors use
screeners
to find stocks that are poised to perform well over time. Active traders may use stock screening tools to find high probability set-ups for short-term positions. Users can enter a varying number of filters; as more filters are applied, fewer stocks will be displayed on the screener.
Stock screeners
allow investors and traders to analyze hundreds of stocks in a short period of time, making it possible to weed out those stocks that don't meet the user's requirements and focus on the instruments that are within the
defined metrics
.
Stock Screener and Trading Strategies
Stock screeners can help many investors with their trading strategies. A trading strategy is set of rules that an investor sets. Any trade entry and exit must meet the rules in order to complete. Specifications could include the size of trade entries,
filters on stocks
, particular price triggers, and more. Investors might use historical data, such as past earnings results,
analyst estimates
, and technical indicators to project future performance.
While strict
rule-based trading strategies
are helpful in avoiding personal biases and emotional reactions to broad market or individual
securities
movements, it can be easy to become overly reliant on a strategy and not bring qualitative elements into the process. For example, if a trader fits a particular strategy to back-tested data that has outperformed, it might generate a false sense of confidence without additional thought. Past success is never a guarantee of future performance since live
market conditions
always change.
Some trading strategies are categorized as fundamental; these ones rely on
fundamental
factors like revenue growth, profitability, debt levels, and availability of cash.
Transparent Traders Low Float Scanner for Penny Stocks http://tos.mx/OKvQSM
Bullish OTC Penny Stocks Scanner: http://tos.mx/3ayy4r
Bullish Stocks $20 - $400 Scanner: http://tos.mx/wqzRzz
Bullish Big Boy Stocks Scanner: http://tos.mx/AB5LMp
Penny Stock Potential Bottom Bouncers:
http://tos.mx/7Jy3QM
Transparent Traders Bearish Stocks:
http://tos.mx/R9mU4m
Transparent Traders Bearish Penny Stocks: http://tos.mx/eGtxyN
Penny Stocks $1-$10 Gap Up: http://tos.mx/iHZ4ZA
WeBull $1-$5 Penny Swing Stocks: http://tos.mx/W3finT
Custom 4% GAP UP $0.30 - $10 Scanner: http://tos.mx/tnmQ37
Custom Low Float Penny Stock GAP UP Scanner: http://tos.mx/mlnCN5
Custom Bollinger Band Squeeze $10 - $100 Scanner: http://tos.mx/cvkHiy
Bullish Stocks Under $1: http://tos.mx/HAYpte
Bullish Plays $75 - $300 Range Scanner: http://tos.mx/iMIIP1
Bullish Upcoming Earnings Play Price Range $1-$100: http://tos.mx/8bQo8z
Penny Stock Unusual Volume Scanner: http://tos.mx/iC2oa1
Bullish Penny Stocks $1 - $10, RSI < 70: http://tos.mx/g8MFrU
Full Cannabis Stock Watch-List, NYSE, NASDAQ, OTC:
http://tos.mx/6FTskY
Watch-List for ATR as a percentage compared to the stock's last price:
http://tos.mx/kRSX5X
This plots the moving averages from the daily chart as horizontal support and resistance lines on your intraday chart.
http://tos.mx/rr9k3G
This study plots the previous day's hi-lo-open-close as horizontal support and resistance.
http://tos.mx/y5WrkM