These Marijuana Stocks Are Showing A Bright Future Ahead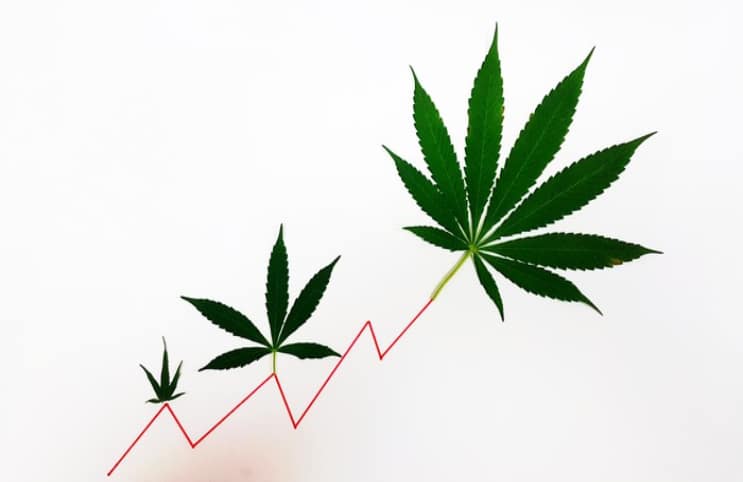 The
marijuana stock
market has seen quite the amount of ups and downs over the past year or so. During that time, we have seen company values skyrocket, and investor faith in the market shoot up as well. Because the industry is so unpredictable, it can be difficult to pick the right companies to take a closer look at.
For some, the volatility of the industry is a positive while for others, it is the opposite. The most important thing to note with buying
marijuana stocks
is that one should always do the proper research. This means knowing the ins and outs of the company and being sure you are positive before putting any money in.
A Marijuana Stock to Watch For the Next Few Months
AgraFlora Organics (
AGRA
) (
PUFXF
) is a growth oriented
marijuana stock
working in both the domestic and international market on cannabis. The company has been working out of a wholly owned indoor grow facility in London, ON. Additionally, they are a joint venture partner with Propagation Service Canada. This joint venture is for a 2.2 million square foot greenhouse facility based out of Delta, BC. With so much access to grow space, the company has continually illustrated their potential to grow large quantities of cannabis for the future.
AgraFlora Organics has also shown a highly successful track record when it comes to increasing shareholder value. The company is working hard to pursue as many opportunities in the cannabis stock market as possible. For this reason, so many investors choose this
marijuana stock to watch
.
What's on the Table for AgraFlora Organics
The company recently announced that they have finished their Phase 1 product development and facility retrofit guidance. The product at hand is an advanced dharma-grade beverage dispensing cap technology. Known as the "Twist and Release Dose Cap", the product will be able to be used across the board for marijuana-infused beverages. Additionally, the product will be produced at this new Toronto, ON bottling facility.
Once this newest facility is fully up and running, the company expects production to vastly increase. Their goal is to produce as many as 25,000 Twist and Release Dose Caps which they can use for internal testing, prototyping and research and development. As they continue to delve deeper into the cannabis infused beverage market, AgraFlora Organics remains a
marijuana stock to watch
.
A Big Player in the Marijuana Stock Market
Aurora Cannabis (NYSE:
ACB
) is one of the largest companies in the whole of the pot stock market. The company is considered to be the second largest grower of marijuana in all of Canada. This means that they have quite a heavy market share all around.
The company has also stated that they have plans to move into the international cannabis market in places like Denmark, Portugal and Uruguay. The company has also stated that they have supply deals with three of the largest Canadian pharmacy chains. For all of these reasons, Aurora Cannabis remains a staple in the cannabis stock market.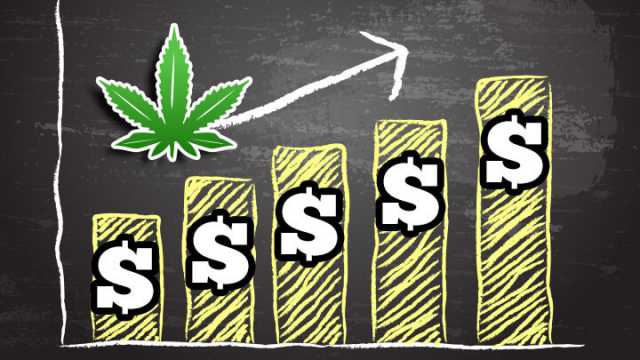 Pursuant to an agreement between an affiliate of MAPH Enterprises, LLC (owners of MarijuanaStocks.com), Midam Ventures LLC and Agraflora Organics International Inc. (CSE: AGRA) (OTC: PUFXF), Midam is being paid $25,000 per month by Agraflora Organics International Inc. (CSE: AGRA) (OTC: PUFXF) for 6 months during a period of coverage from May 6, 2019 to November 6, 2019. We may buy or sell additional shares of (CSE: AGRA) (OTC: PUFXF) in the open market at any time, including before, during or after the Website and Information, to provide public dissemination of favorable Information about Agraflora Organics International Inc. (CSE: AGRA) (OTC: PUFXF).
The post
These Marijuana Stocks Are Showing A Bright Future Ahead
appeared first on
Marijuana Stocks | Cannabis Investments and News. Roots of a Budding Industry.™
.
* This article was originally published here