Leafbuyer Technologies, Inc. (LBUY) Announces Development of Mobile App That Will Include Blockchain Capabilities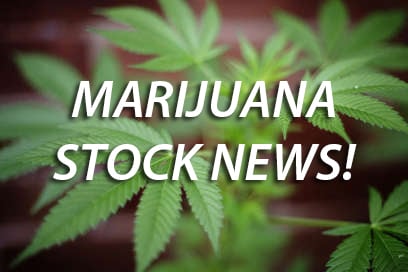 Leafbuyer Technologies, Inc. ("Leafbuyer" or "the Company") (LBUY), a leading cannabis technology company, announced today the development of an eagerly anticipated, all-encompassing mobile application. The multifunctional app has been in development for several months. A public release is anticipated this fall.
The new application merges the functionality of Leafbuyer's current deals and search technology with the Greenlight order ahead and delivery application. Blockchain wallet capabilities are being designed to integrate into the new application for Leafbuyer's loyalty customers.
"Leafbuyer provides multiple technology solutions to help businesses in the cannabis industry attract and retain consumers," said Kurt Rossner, CEO of Leafbuyer. "The integration of blockchain technology within the mobile application will boost transparency and provide accessible information regarding transactions and loyalty points."
Currently, Leafbuyer's products are hosted on multiple platforms: On the Leafbuyer app, the Greenlight app, and within tablets at participating dispensaries. The new application centralizes the consumer experience and is being developed for distribution on Google Play Store, iOS App Store, and through a progressive web application (PWA).
"With this anticipated rollout, we're making it easier than ever for consumers to interact with our clients," said Mark Breen, COO of Leafbuyer. "Streamlining this connection makes Leafbuyer even more valuable for dispensary and product company clients across the country."
Once the app is completed, consumers will be able to search for deals and businesses, order their favorite products for in-store pickup, get items delivered, and track all loyalty points and transactions within one application.
About Leafbuyer Technologies:
Leafbuyer.com is one of the most comprehensive online sources for cannabis deals and information. Leafbuyer works alongside businesses to showcase their unique products and build a network of loyal patrons. Leafbuyer's national network of cannabis deals and information reaches millions of consumers every month.
Learn more at Leafbuyer.com.
Safe Harbor Statement
This press release may contain forward-looking statements which are based on current expectations, forecasts, and assumptions that involve risks and uncertainties that could cause actual outcomes and results to differ materially from those anticipated or expected, including statements related to the amount and timing of expected revenues and any payment of dividends on our common and preferred stock, statements related to our financial performance, expected income, distributions, and future growth for upcoming quarterly and annual periods. These risks and uncertainties are further defined in filings and reports by the Company with the U.S. Securities and Exchange Commission (SEC). Actual results and the timing of certain events could differ materially from those projected in the forward-looking statements due to several factors detailed from time to time in our filings with the Securities and Exchange Commission. Reference is hereby made to cautionary statements set forth in the Company's most recent SEC filings.
The post
Leafbuyer Technologies, Inc. (LBUY) Announces Development of Mobile App That Will Include Blockchain Capabilities
appeared first on
Marijuana Stocks | Cannabis Investments and News. Roots of a Budding Industry.™
.
* This article was originally published here