Top 10 Penny Stocks Based off Brokers & Social Media For November $ACB $GPRO $HEXO $PLUG $NIO $CHK $GRPN $NOK $JCP $DNR
What Are The Top 10 Penny Stocks Based off Brokers & Social Media For November?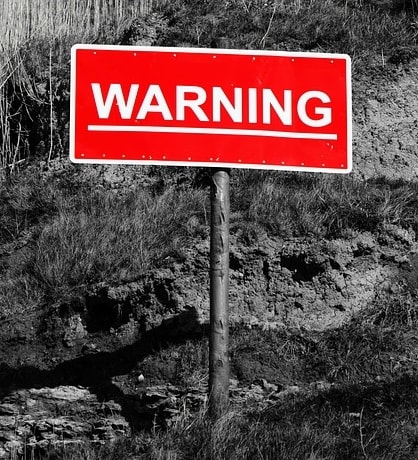 penny stock
brokers in the market. What has made
penny stocks
so attractive and stocks, in general, is the lack of fees that the platform charges. Unlike most (at the time), Robinhood became a huge draw for millennial's, specifically.
One of the most popular
penny stocks on social media
for months now has been Fitbit (
FIT Stock Report
). But as we saw recently, that may
never become a penny stock again
. Why? The main reason has to do with rumors that were confirmed to be true at the beginning of the month.
This was when Google put in a bid to take-over the lifestyle tech company. The price tag was over $2 billion, which essentially puts the price per share at more than $7. RIP Fitbit as a penny stock, good luck in the future.
But moving on to the
top penny stocks on social media for November
, we're looking at a few familiar faces. We're also looking at a few returning to the popular list after a couple of months of absence.
Also, it's important to note that this list is based on the Robinhood app itself. And the number of users on the platform that have shares of these stocks in their portfolios determines popularity.
Top 10 Penny Stocks Based off Brokers & Social Media For November
As I said earlier in this article, Robinhood was pivotal for the industry. It has literally changed the way online brokers do business. We're seeing companies like TD Ameritrade, and others take on the "no fee" model. Now, will this deter people from using Robinhood for penny stocks? That likely depends on how you go about selling or buying penny stocks.
However, it may be safe to say that once people find what they're comfortable with, they stick with it. In any case, if you're just getting started with the platform, check out some of our intro articles:
But I digress. The focus today is putting together a
list of penny stocks
on Robinhood that are held by the majority of users heading into November.
Penny Stock #10: Denbury Resources (DNR)
This penny stock left the list last month but has come back again in November. Denbury Resources (
DNR Stock Report
) has been relatively flat for the last few weeks. But that may change this month. The big reason behind it is the company is set to report earnings. However, something to keep in mind is that the company is in the oil and natural gas sector. This has become a center of contention for investors over the last few months.
But then again, there are a few things that could impact the sector as a whole. One of these potential catalysts may be the Saudi Aramco IPO or "possible IPO." It's been something that has been on and off for a while but it looks like December may be slated for it to go through.
Whether or not that impacts
DNR stock
this month is yet to be seen. In August's Top Ten Robinhood Penny Stocks list, DNR was coming off of a recent earnings beat. Coincidentally, shares were trading right around $1.02 a share. This is a similar price to where DNR began November.
Penny Stock #9: J.C. Penney (JCP)
This has been a storied penny stock to watch this year. J.C. Penney (
JCP Stock Report
) was one of the wildest penny stocks of 2019. Why? Well, let's look at where it was at the beginning of the year.
JCP stock
traded just above $1 per share to kick-start the year. It then rallied as high as $1.92 before tragedy struck. A mix of bad earnings, mounting debt and inability to streamline operations cut investor confidence in the stock.
But for those "bottom feeders" looking for 52-week lows, JCP hit scanners after dropping to $0.53 in August. Since that time, shares have rebounded significantly. This is the beauty of penny stocks. JCP only jumped $0.50 and that small move was equal to 100% in the stock. Based on this move, investors have turned attention to the #9 penny stock on the list. Over 36,000 Robinhood users have it as part of their portfolios.
So what's next for the company and its stock? Recently the company has been revamping its store set up. It has also started to test out an outdoor store in a number of stores. It also launched a new brand called St. John's Bay Outdoor in stores and online. The company also teamed up with thredUP to offer second-hand fashion in some of its stores. Will all of this help boost J.C. Penney back to its former glory?
Penny Stock #8: Nokia (NOK)
Another frequently viewed penny stock on Robinhood has Nokia (
NOK Stock Report
) coming in at number 8. Unfortunately,
NOK stock
hasn't seen a great few months. After puttering between $4.80 and $5.80 for months, NOK dropped aggressively lower at the end of October. What was the reason behind the drop?
One word: earnings. Well, maybe two words if you include outlook. Nokia reported less than favorable earnings results for the third quarter. But in addition to that, it added salt to the wound with abysmal guidance. For Nokia's Fiscal 2019 and 2020 outlook, the communications company lowered its outlook thanks to margin pressure and additional investments in 5G tech. Should NOK stock be counted out of the running in November?
Penny Stock #7: Groupon (GRPN)
This one's been in the top penny stocks on Robinhood lists for quite some time. Some months have been good, others haven't been so bullish. So what has been happening with Groupon (
GRPN Stock Report
) as November gets going? Well, similar to DNR,
GRPN stock
is on the radar as the company sets up to report earnings. In the company's last report, shares plummeted to 52-week lows of $2.31 thanks to missing its expectations.
Since then the company has been working to right the ship. Additional executives have been brought on to the company. Rumors also buzzed about the deal company targeting the online review business, Yelp (
YELP Stock Report
). As discussed in the Fitbit coverage, rumors are just that; rumors. That is true until those rumors are confirmed. As it stands today, the GRPN/YELP deal doesn't have any formalities just yet. But the peanut gallery seems to make it a focus for the time being.
Also, consider the fact that Groupon has expanded into other partnerships over the last few months. This includes a deal with DerbySoft for hotel access as well as MINDBODY for fitness & wellness experiences. Since hitting its 52-week lows, GRPN stock has come back by more than 20%. Can that continue in November?
Penny Stock #6: Chesapeake Energy (CHK)
Another one of the
energy penny stocks
Robinhood users are holding is Chesapeake Energy (
CHK Stock Report
). It's been a rough 2019 for this company. After starting the year at $2 and rallying as high as $3.57,
CHK stock
dropped significantly in the second and third quarters. Thanks to more capital raising adding dilution to the market, among other things, sentiment hasn't been great.
Yet, nearly 100,000 users on Robinhood have it as part of their portfolios heading into November. For the most part, CHK has been a range-bound mover. Most of the 4th quarter has seen shares trade between $1.28 and $1.59. September saw more action with shares heading as high as $2.15. What does the rest of this quarter have in store for CHK and will it be a penny stock to buy or avoid? Comment below.
Penny Stock #5: Nio Inc. (NIO)
Another popular penny stock on Robinhood this month comes from the "Chinese Tesla." Nio Inc. (
NIO Stock Report
) has been one of the worst "car crashes" of the year. But it seems like people can't look away from it. Over 97,000 users have it as part of a portfolio. But once again,
NIO stock
is coming into a new month after dropping like a rock.
Specifically, in late September, NIO sunk from around $2.80 to lows of $1.19. Potential restrictions from the White House on Chinese stocks in addition to lackluster analyst ratings haven't helped Nio much. Keep in mind that we've followed this company ever since it became a penny stock this year.
[Read More]
Nio Inc (NIO) Is Now A Penny Stock
Specifically, the company stated a bleak performance outlook and a high likelihood of further declines. When something like that happens, it doesn't make it an easy thing for investors to stomach. On top of this, some management has been "abruptly" leaving the company. Most recently it was the company's CFO, Louis Hsieh.
Penny Stock #4: Plug Power (PLUG)
On a brighter note, Plug Power (
PLUG Stock Report
) has been a repeat member of this list of penny stocks on Robinhood. Unlike a few of the other companies mentioned,
PLUG stock
has seen a banner year thus far. After beginning things around $1.25 a share, the penny stock has managed to rally as high as $3.14 so far. The company will be reporting 3
rd
quarter results as well, in November.
Keep in mind that its last report revealed a very bullish outlook from company management. Specifically, it was stated that Plug Power aims for $1 billion in revenue by 2024. Furthermore, the company is expecting to sell more than 25,000 unites annually by that same time.
The bottom line is that the company has consistently performed on its business goals and that has clearly resulted in favor from investors in the market. Can this trend continue or will the next earnings results throw a wrench into things?
Penny Stock #3: Hexo (HEXO)
What list of penny stocks on Robinhood would be complete without a few pot stocks? The first one on the list is Hexo (
HEXO Stock Report
). You may have become familiar with this company after it inked a deal with Molson Coors (
TAP Stock Report
). The two said that they would collaborate on a venture targeting infused beverages. Yet, to this point there haven't been too many new developments to note.
Unfortunately,
marijuana stock
bears have hit
HEXO stock
. In fact, the penny pot stock booked fresh 52-week lows before the start of November. A flurry of price target cuts and downgrades also contributed to its decline. It's also important to note that its earnings results weren't impressive either.
However, as shares continue to drop, industry hopefuls remain optimistic about the cannabis industry. With the 2020 election looming, it's likely we see where legislation sits in the eyes of the current incumbent as well as his potential successors.
Penny Stock #2: GoPro (GPRO)
The active camera company hasn't weathered its 2019 storm well. However, the recent trend could be pointing to something different. Following new 52-week lows, shares of GoPro (
GPRO Stock Report
) have rallied into November. It's funny because this company enters and leaves penny stock territory every month. Obviously, volatility is the name of the game with cheap stocks and
GPRO stock
has followed this all the while.
Like others on this list, GoPro is set to report earnings this month. This comes just as the company is launching new products like the Hero 8 as well as GoPro MAX. But what will earnings show for GPRO stock? Don't forget that the widely anticipated HERO8 was initially delayed and current analysts have trimmed target prices. Will earnings help or hurt the tech penny stock?
Penny Stock #1: Aurora Cannabis (ACB)
Holding the top spot on the popular list of penny stocks on Robinhood for November, Aurora Cannabis (
ACB Stock Report
) holds the crown. Formerly held by Fitbit, the pot penny stock remains under that $5 penny stock threshold at the start of this month.
Aurora marked new 52-week lows in mid-October after hitting $3.40. Amid a flurry of price target cuts and downgrades, the pot stock hasn't been the best performer of the bunch. As the industry continues to slide this quarter, many investors are looking for any sign of a confirmed sector reversal. In spite of this, the company remains steadfast in its business model.
Aurora has pursued further partnerships and deals with other cannabis companies. Furthermore, new countries and states have come online with legalization initiatives. As with Hexo, the 2020 election could also become a pivotal point of focus for investors. Certain candidates favor further legalization while others are in stark opposition. Where will
ACB stock
end up by December? We'll see what the month brings.
---
Top 10 Penny Stocks On Brokers & Social Media For November 2019
* This article was originally published here