What Do Marijuana Stocks & Mexico Have In Common?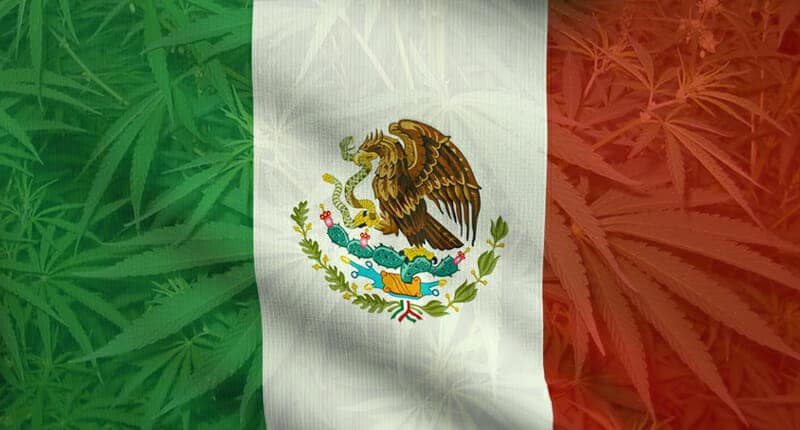 The Latest Initiative By Mexico Could Expand Cannabis Across All Of North America
While some may focus on China, others are looking at Mexico. The reason why could have a direct impact on
marijuana stocks
. Mexican Senate committees have come to the table on a marijuana legalization bill to submit for approval. The initial thought: the bill goes straight to the floor for a vote. However, the proposal is now referred to a multi-party panel for further investigation.
This course of action isn't anything new. In the U.S. we saw something similar to how long it took to get a formal Farming Bill passed. In Canada, it was the cannabis derivatives that took time to receive approval. Needleless to say, this move could present new options for investors looking to take advantage of a true, North American cannabis boom.
In a statement by Sen. Ricardo Monreal, the ruling MORENA party leader in the Senate, he explains that "We hope that, by consensus, it will be approved in the coming days. We will do it without stridency, applying good judgment and reason."
What Could This Mean For Marijuana Stocks?
When it comes to this bill, you need to make sure to take a look under the hood to truly get a grasp of what's taking place. The bill will restrict advertising and marketing to youth.
It also bars businesses from selling cannabis products that contain alcohol or tobacco. Packaging would also need to be standardized to set it apart from non-cannabis products. On top of that, when it comes to licensing, 20% of licenses will likely go to low-income individuals.
Also, when it comes to edibles and beverages, the outline limits these to medical patients only. So, what it appears to be presenting is similar to the U.S. and Canadian "Marijuana 1.0" status.
Marijuana Stocks To Watch
Personally, I would think of this as cannabis in 2012 and 2013. There are things in the works but likely to still be years away. The country's independent oversight agency is called "The Cannabis Institute" will be created "by January 2021." From there the agency would need to create more regulations before issuing any licenses.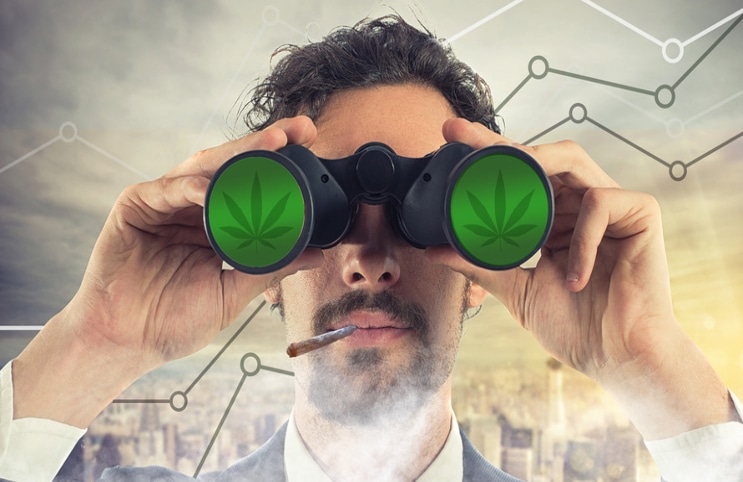 But the fact remains, millions of people will have an opportunity to access marijuana should these bills pass into law. On top of this, Mexico has the second-largest economy in Latin America, which could represent a huge opportunity for licensed producers in the country. What are some companies that could be positioned for this move?
They are few and far between right now based on Canada's latest move in addition to the rapid expansion overseas. Furthermore, the lack in ability to vertically integrate in Mexico (as it stands now), counts out some of the larger
cannabis companies
. But this isn't to say that there could be some winners if or when Mexico flips the switch for legal cannabis.
Global Names Aren't The Only Ones Focused On Mexico
The company bought Farmacias Magistrales S.A. last year. This pharmacy will become the first federally licensed importer of cannabis (containing THC) in Mexico. Obviously, the thought is that a company like Aurora (
ACB
) working with a first-mover advantage could begin rapid expansion in an open market.
Other companies like Canopy Growth (
CGC
) may still have a shot. That's based on the fact that it already has operations in places like Colombia. While they continue to watch Mexico, Canopy will need to come up with a strategy to meet the stringent guidelines that are currently being presented.
[Read More]
Marijuana Stocks And Chart Patterns; Know The Basics
There's also Village Farms (
VFF
). The company is one of the largest greenhouse operators in North America. It has some 200 acres of production stretching from Mexico up through Canada. This may be a long stretch but the company previously inked a deal with Mexico-based Agroparque de Yecapixtla to sell tomatoes. Though this isn't cannabis, it does give rise to the fact that it is in business with a Mexican-based organization, which is one of the current pre-requisites presented in Mexico's current bill.
What About Smaller Companies?
Still, other companies may have begun to find a workaround. Take, for instance, Khiron Life Sciences (
KHRNF
) (
KHRN
). Not only does the company have former Mexican President Vincente Fox Quesada on its board, but Khiron has also participated in the Open Parliament held by the Senate of Mexico. They are also making key relationships with the likes of the Mexican College of Internal Medicine and Mexican Academy of Neurology.
In addition to Khiron, PharmaCielo (
PHCEF
) (
PCLO
) has been working toward a foothold in Mexico. The company is already building a strong base in Latin America & South America. Its PharmaCielo Colombia Holdings grows and manuactures cannabis extracts and has been creating a distribution channel for exports to Europe.
[Marijuana Stock Basics]
What To Know When Investing In Marijuana Stocks
When it comes to Mexico, like Khiron and Aurora, PharmaCielo has inked a JV that gets it into the Mexican market. Earlier this year the company's subsidiary entered into a joint venture with MINO Labs S.A. de C.V. The resulting JV called PharaCielo S.A. de C.V.
What's Next For Marijuana Stocks?
Mexico has the ball rolling right now in favor of some form of cannabis legalization. As I said before, this may be like the US cannabis industry in 2012 and 2013. Speculation will likely be in play leading up to any firm decision.
There are still general market headwinds to consider. However, if you have a long view on the industry, which I know many do, it's important to pay attention to the global arena at this point in the game.
Will US legalization be inevitable? We really don't have a clear answer on that. Even though states continue to check the box on some form of legal offering. Canada is now fully legal and other countries are also starting to jump on that bandwagon.
With the 2020 election looming, the topic will surely be prevalent in the topics of conversation. Now, countries like Mexico further expanding the world's cannabis market. I'm sure this won't be the last we hear about it.
* This article was originally published here