3 Penny Stocks Ripping Higher In October ---> $BGFV $SSKN $CGEN
One of the most closely followed categories of stocks in the market is
penny stocks
. There are specific reasons for that. First and foremost, these stocks are cheap and generally trade below $5 each.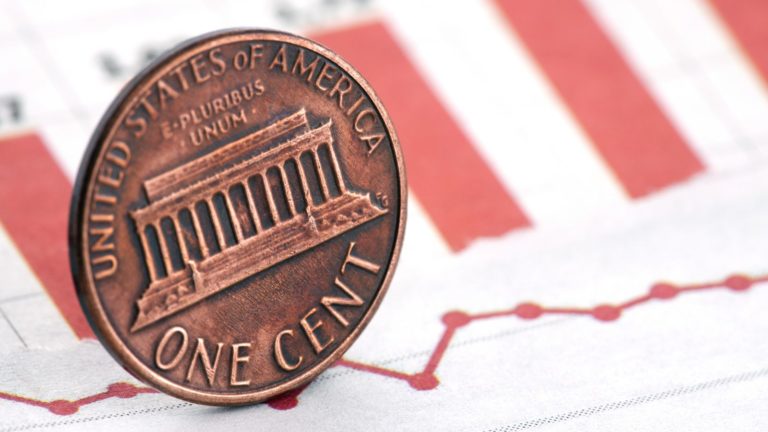 On the other hand, the low price gives investors the opportunity to buy in bulk and then make a profit from even the smallest of moves in the right direction. However, it is important to note that you need to conduct research in order to pick the right stocks.
But here's the beauty of these micro-cap stocks. Broader market volatility generally carries less weight for penny stocks. Just think about this for a moment. When the S&P was tanking a few quarters ago, were there no winning penny stock trades? The answer is no.
Penny Stocks To Trade Or Avoid
Every day there is at least 1 penny stock to watch that has a big day. Lately, and possibly because of the broader market's volatility, traders are becoming accustomed to this seesaw pattern. So when things are volatile, that can be a high sign for cheap stocks. The fact that some stocks can jump hundreds of percentage points within a day is incredible. You'll see that in some of the companies on this
list of penny stocks
too.
But this isn't to say that sector risk doesn't exist. While the Fed's rate decision may not have a lasting impact on penny stocks, certain moves in particular sectors can. The cannabis industry is a shining example of this. Over the better part of the last few quarters, almost all sector stocks tanked.
Were there periodic jumps in prices? Yes but overall the general trend was increasingly bearish. Even still this week,
marijuana stocks
are struggling to hold any gains. Keeping an eye on certain
penny stock sectors
is important and on that note; here is a look at three penny stocks to watch. These have been on a tear for weeks; some even months.
Penny Stocks To Trade [or Avoid] #1: Big 5 Sporting Goods (BGFV)
A penny stock that made significant gains on Wednesday was Big 5 Sporting Goods Corporation (
BGFV Stock Report
). This came on the back of a highly impressive third-quarter performance. The company generated revenues of $266.2 million in the quarter and earnings per share stood at 30 cents. That was significantly more than one analysts' estimate of earnings per share of 16 cents and revenues of $265.9 million.
A year ago, the earnings per share had stood at 16 cents a share and it goes without saying that the Q3 2019 performance has created a buzz in the market. But this hasn't been an anomaly for the sporting goods stock.
Since hitting 52-week lows back in July, BGFV stock has been in rally mode. In total, the penny stock has moved up by as much as 151.5% within 3 months' time.
Penny Stocks To Trade [or Avoid] #2: STRATA Skin Sciences (SSKN)
The other penny stock that has been on a roll for the better part of three weeks is STRATA Skin Sciences Inc (
SSKN Stock Report
). On Wednesday, the stock soared again after the company got an extension from NASDAQ regarding its suspension from the exchange.
The stock soared by as much as 23% within that single trading session due to the development. That carried forward the rally that it has enjoyed over the past few weeks. In fact, since hitting 52-week lows of $1.65 earlier in October, SSKN stock has rallied by as much as 72%.
Following this
news
, STRATA Skin stock held its price above $2.50 on Thursday. The company has a hearing with NASDAQ on November 21. So until that time, this may become one of the top penny stocks to watch from time to time.
Penny Stocks To Trade [or Avoid] #3: Compugen (CGEN)
Finally, Compugen Ltd. (
CGEN Stock Report
) stock was another big gainer among penny stocks on Wednesday. It seems that the stock has carried on from the rally that it has enjoyed since the beginning of the year. In fact, since January 2nd's opening price of $2.17, CGEN stock has broken out to highs of $5 over the last 10 months on a 130% move.
So what happened recently? Earlier in October, the clinical cancer immunotherapy company announced that it was going to present three posters at a key industry event. This will be held in early November. That resulted in a rally and saw the stock gain 17% since the beginning of the month. On Wednesday, the stock gained 8% alone, though it wasn't accompanied by any new reports. In addition, Compugen also announced that it is going to release its Q3 2019 results on November 11.
So a few dates are of interest here. First, the post presentations that are set for November 6-10. After this, November 11 sees the company report earnings. Could speculation build up as these key dates get closer?
How To Get Started With Penny Stocks
Are you looking to make money with penny stocks but don't know where to start? There are a few steps you can take to get set up:
Step One: Decide If Penny Stocks Are Right For You
The first step is deciding if you're ready to take on this risky world of micro-cap stocks. It's truly a big step for any investor especially considering the massive amount of unknowns you'll likely encounter. This includes being able to handle volatility.
Sometimes this means stomaching a 30% drop for a brief period in exchange for a 300% rip in the upward direction shortly after. We'll get into some of the basics on how to manage risk in the next few steps.
Step Two: Invest In Yourself Before You Fund Your Account
This is a step few new investors decide to pay attention to. But it is important to understand how to actually trade before you do so. I know it sounds crazy but knowledge is power, right? Investing in yourself can mean a lot and what I'm referencing is education. Instead of listening to the latest "Twitter Guru," start learning by investing in educational material.
Some websites offer an all-encompassing curriculum that takes you from A-Z of
trading stocks
. Just make sure that the learning material you subscribe to or purchase is well-vetted. "Johnny's Top Trading Academy" run by a 15-year-old who saw the movie "Wall Street" might not be as qualified to train you like someone who was a former hedge fund trader.
Step Three: Have A Penny Stock Trading Plan & Perfect It
It's always a good idea to have a plan before you start searching for penny stocks to buy. This can be anything from setting
stop losses
at certain percentages to setting levels for tiered trading. At the end of the day, your goal is to make money with penny stocks and to do so, you shouldn't leave it to chance. Though there are no guarantees with investing, there are strategies you can perfect to better manage each trade's risk.
Practicing your plan can be expensive if you use your own funds. So what many investors do is paper trade. In this case, you'll use fake funds in a practice account so you can buy and sell stocks without the risks of losing money. Here you can practice your strategy and hone your craft.
The final step doesn't need its own section because that step is making your first trade. Now, keep in mind that this is a very simplistic breakdown of how to get started with penny stocks. Know that it is a constant evolution and learning experience. Often times, experienced investors will make tweaks to their strategies in order to adjust to certain market conditions. So, at the very least you've got enough information to go out there and start learning.