Size Matters: One Pot Stock Could Dominate The Global CBD Industry $SCNNF
The cannabis industry is quickly gaining the attention of the world, thanks to new innovation and growth potential. What's about to happen in the Canadian market could blow the top off for CBD related companies. Why? What many call "Marijuana 2.0" will bring a bright spotlight on Cannabidiol (CBD).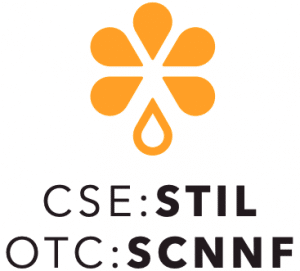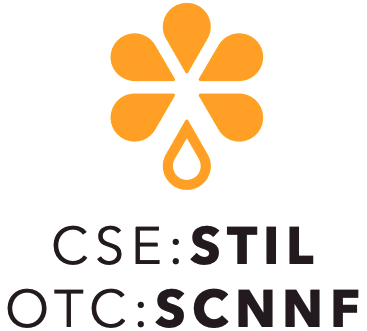 Just as marijuana stocks, in general, were so important to be watching in 2018 prior to Canada going fully legal, the same could hold true this year for
CBD stocks
. Canada will legalize cannabis-infused edibles for recreational use. The country will see edibles, concentrates and topicals become available for recreational consumption to the public — on October 17, 2019. In addition, actual sales won't begin until December at the earliest.
What does this mean? In short, between October and December of 2019 could mark the next boom face for the cannabis industry. The fact isn't that Canada is taking this next step; it's the fact that there will likely be a flood of attention and interest directed toward this niche. And that could mean perfect timing for leading
CBD companies
to take a foothold.
The markets for alternative cannabis products such as drinks, edibles and topicals could be worth as much as $2.7 billion annually, according to a new report from Deloitte [1]. "(Growth) will be easily north of 24 months," said Jennifer Lee, the global cannabis practice leader at Deloitte. "This is going to be a very profitable industry, but if you expect to make money overnight, it's not going to happen… When we add it all up and it came up to a $10 billion industry, that's not something to overlook."
And it's this growth potential that could be the final straw to signal another boom in cannabis.
One of the things that have become abundantly clear is that the
CBD
boom isn't just expected to be in Canada or even just North America. As Deloitte's Jennifer Lee said, "It's going to quickly become the Europeans or the Americans and I'm bullish on both."
Stillcanna (STIL) (
SCNNF
) has quietly stockpiled global assets that now dwarf that of some of North America's leading CBD companies. The company has also attracted major investment from the likes of Canaccord Genuity to the tune of over $24 million! The picture may start to become clearer as to why Stillcanna (STIL) (
SCNNF
) could stand to test the limits of
CBD production & hem
p cultivation. But this is just the tip of the iceberg for this company.
Proprietary Systems Set Stage For Market Leading Extraction
Oil based extraction
methods are the most popular method of extraction due to its relatively simple and inexpensive process. Although oil extraction is popular among individual CBD enthusiasts, the process is not suitable for large scale industrial production of CBD because infused oil is highly perishable and therefore unviable for commercial transport use and sale.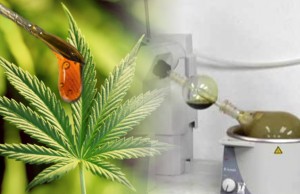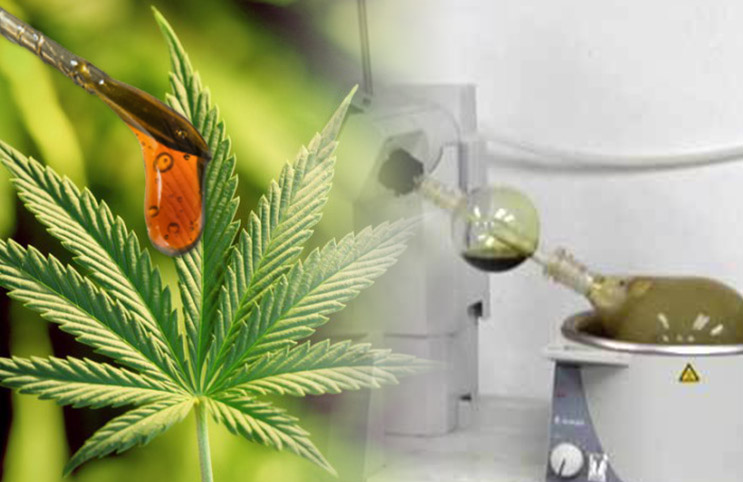 The
CO2 extraction method
has been more popular than the traditional oil extraction method for commercial production due to the use of a piece of equipment called a closed-loop extractor, which allows for safer and cleaner extraction than when using other solvents that can leave impurities and toxins in the resulting CBD.
Although CO2 extraction is popular for large-scale industrial production of CBD, CO2 extraction can often require several post extraction processes before the
CBD
is in saleable condition. These factors result in the CO2 extraction method being a relatively expensive CBD extraction process.
Through the company's acquisition of Borganic, it has obtained its proprietary ethanol based system for extracting CBD from hemp. Stillcanna's (STIL) (
SCNNF
) extraction system has the following competitive advantages to the traditional oil based and CO2 based extraction methods:
•Ability to process large volumes of hemp into CBD oil in a shorter time;
•Lower production costs; and
•Only uses food-grade ethanol containing no carcinogenic compounds.
The levels of CBD in the distilled CBD oil from PEI are at least 90% or higher. Based on this, 90%+ of the distilled CBD oil is pure CBD!
Stillcanna (STIL) (
SCNNF
) has already planted 3,700 acres in 2019, which could yield north of 16 million grams of CBD. Compared to others like Dragonfly Biosciences, that CBD figure from Stillcanna (STIL) (
SCNNF
) is nearly 3x that of its closest competitor. On top of this, the company plans to rapidly expand in size and scope over the next 2 years.

But to understand the true potential, you should understand what stands in front of the company right now. Stillcanna (
STIL
) (
SCNNF
)'s hemp crops cover several separate parcels of land; the company is currently completing the harvesting of a 200-hectare parcel in the northern area of Poland, Warminsko. Its larger agricultural tracks of land are in southwestern Poland, Dolnoslaskie and in central Poland, around the company's headquarters.
And right now, Poland could present real, first-mover advantage to gain market leading potential in Europe for CBD. Stillcanna (
STIL
) (
SCNNF
) is cultivating 1,500 hectares in Poland for 2019 harvest with plans to expand to 5,000 hectares by 2021! But having all of this supply is nothing without customers, right?
To this point, it's important to know how much demand is building for Stillcanna (
STIL
) (
SCNNF
)'s CBD. For starters, the company secured a 3 year, C$46 million dollar extraction contract with DragonFly Biosciences. But this is just the tip of the iceberg and Stillcanna (STIL) (SCNNF) continues to pursue additional deals:
StillCanna Signs C$36 Million CDB Supply Agreement with California Based BioScience Enterprises, Inc.
Stillcanna signs C$850,000 Agreement to Supply Hemp Biomass to Sequoya Cannabis
The Company also completed the acquisition of Olimax NT SP. Z .O.O, which is expected to increase the Company's market share in the European CBD industry.
Combined, Stillcanna (
STIL
) (
SCNNF
)'s up-front pipeline of deals are valued at more than C$80 million! Keep in mind that this is during a time that the company is also expanding into Romania and further scaling its operations in Poland. The company has reached the final stages of the licensing process for its ORIGIN extraction facility in Romania. Furthermore, through its Olimax acquisition, Stillcanna (
STIL
) (
SCNNF
) has the licenses required to process its 2019 hemp and have begun construction of its first of two extraction facilities in Poland.
The first facility, called Nexus, is optimized to make pure CBD crystal an is anticipated to be operational in Q4 2019, while the second facility, named Horizon, is scheduled to be operational Q4 2020. The monthly outputs are expected to be 1,050kg/month and 10,500kg/month respectively (estimated based on field tests of its 7% CBD hemp strain).
In Poland, the outlook for production is bright. Why say this? Stillcanna (STIL) (
SCNNF
)'s initial harvest numbers of biomass are up nearly 300%. The company is currently capturing 1,000 kilos of dry biomass (flower) per hectare. Stillcanna previously expected yield of only 350 kilos of dry extractable biomass (flower) per hectare. The new biomass estimate is based on a twenty-hectare sampling of the first agricultural parcel.
With this type of immediate directive, Stillcanna (STIL) (
SCNNF
) has also positioned itself to prepare for longer-term growth by implementing proprietary cultivation & conservation methods. The Company's purpose-built harvesters collect the flower with minimal disruption of cannabinoid crystals, ensuring maximum retention of CBD during storage.
Stillcanna (STIL) (
SCNNF
) has implemented a proprietary system that stores hemp in an inert state through the harvest process; this inert state limits or negates any degrading chemical reaction. The proprietary conservation method allows un-dried flower to be stored for up to three years. According to the company, independent laboratory testing confirmed that this storage can significantly enhance the extraction results.
Based on this, Stillcanna (STIL) (
SCNNF
) expects to be on schedule to begin extracting and fulfilling its CBD isolate orders in Q4. Right on time for Marijuana 2.0 to go into full swing.
Stillcanna (STIL) (
SCNNF
) has begun harvesting with 3x more biomass over initially expected, there's over C$80 million in supply deals on the table, and the company is expanding into Romania. It has established strategic deals with the likes of DragonFly Biosciences and is expecting to massively scale operations through 2021. But even with this being the case, the true market potential could be much bigger. Let's explain.
The global market for alternative cannabis products, which includes CBD products is estimated to be worth US$100 billion, according to Deloitte's analysis of legalization and market opportunity. That is expected to double in the next five years to US$194 billion.
And unlike
THC products
,
CBD
has found itself in mainstream outlets to suggest mass market appeal could be a very real thing. That means potential for more product sales and, therefore, the need for companies to provide extraction services to meet demand. Kroger, the largest supermarket chain in America, recently announced plans to offer
CBD products
in 945 stores covering 17 states according to a company newswire.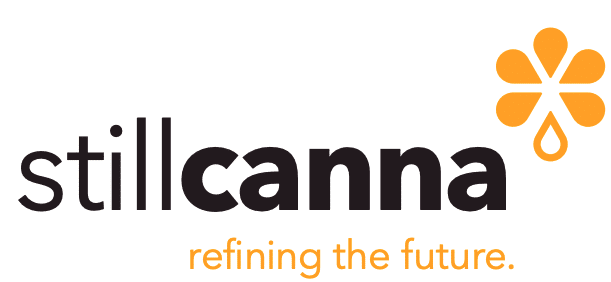 Meanwhile, Amazon through its core e-commerce channel and Whole Foods stores offers a wide range of
CBD products
. Many large clothing retailers have also announced plans to carry CBD products as they attempt to attract a younger demographic and increase foot traffic. American Eagle will soon offer CBD products in 500 stores across the country with Abercrombie having offerings in 160 stores, DSW carrying CBD in 96 stores.
Saks Fifth Avenue and other top cosmetics retailers have recently begun selling select cosmetic products infused with
CBD
, and some of the world's leading spas including those at hotel chains such as Ritz Charlton, Four Seasons and St. Regis began offering
CBD-based treatments
. CVS has already brought
CBD
to 800 stores in eight states, while its main competitor, Walgreens, is introducing CBD to 1,500 stores across nine states.
Thanks to this surge, the global market for CBD alone is expected to see a unique economic situation: Demand to Outpace Supply. It's not just a matter of more demand but the fact that the rate of demand dramatically outweighs supply right now. Some sources state that the estimated current product demand outstrips supply at a rate of 5 to 1 [2].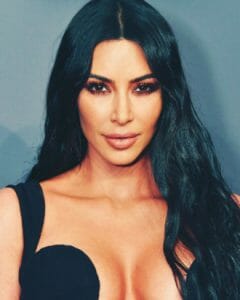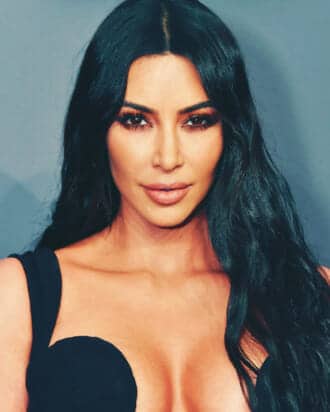 What's more, is that the CBD market could continue to benefit from the mass appeal fueled by countless celebrities getting behind the movement.
Kim Kardashian, for example, isn't shy about her love for CBD. She even went as far as making her baby shower "CBD themed." And she's happy to share recommendations of products she loves. On her Instagram story, Kim revealed that she's hooked on CBD salves. "Anyone that knows me knows I am obsessed with CBD everything!"
The View co-host, Whoopi Goldberg is the co-founder of Whoopi & Maya. It's a company that specializes in the legal distribution of medical marijuana.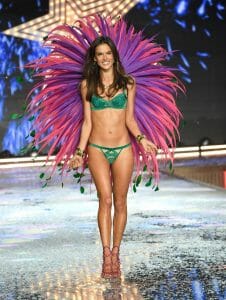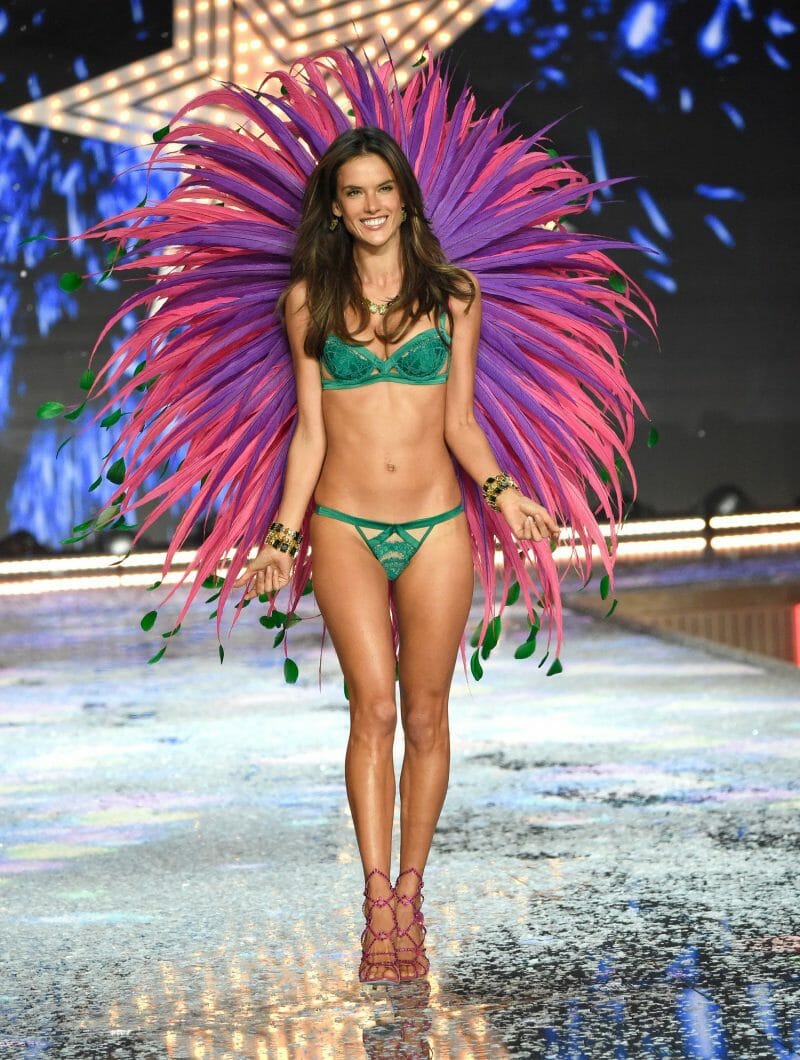 Even Victoria's Secret models are driving demand for
CBD
.
Alessandra Ambrosio turns to CBD-infused products to soothe her muscles and help her sleep. "It's hard because the mind gets anxious, so I try CBD oil and I think it helps," she told Well + Good of her pre-runway insomnia back in 2017.
Professional MMA fighters Anthony and Sergio Pettis partnered with CBDistillery brand and focus on bringing CBD to the world. "CBD is an integral part of my training and post-fight regimen expediting my body's natural healing process." –Anthony Pettis.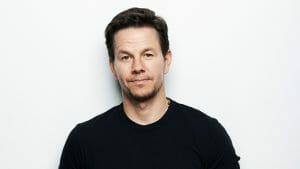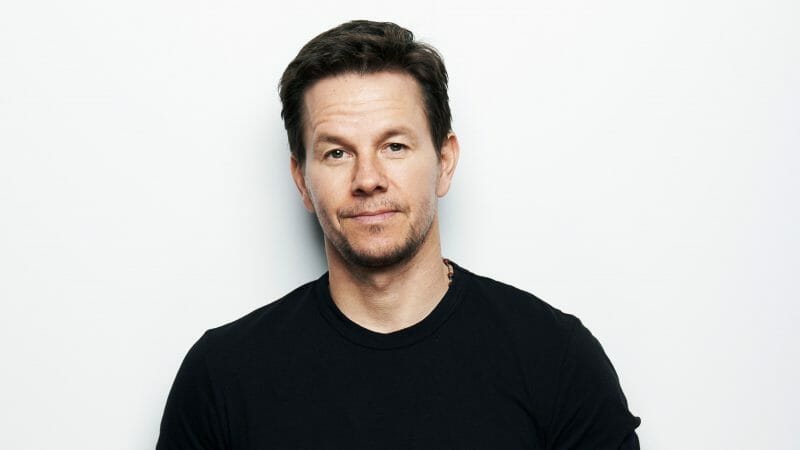 Tommy Chong has advocated the use of CBD to help him fight prostate cancer, in 2012. And even created his own line of CBD products called "Chong's Choice". Sean "Diddy" Combs, celebrity trainer and former Biggest Loser whip-cracker Jillian Michaels, and even actor/rapper Mark Wahlberg have all served as investors and brand ambassadors for numerous
CBD
ventures.
For wholesale companies like Stillcanna (STIL) (
SCNNF
), this type of endorsement should only fuel more opportunities to provide the highest quality product to resellers.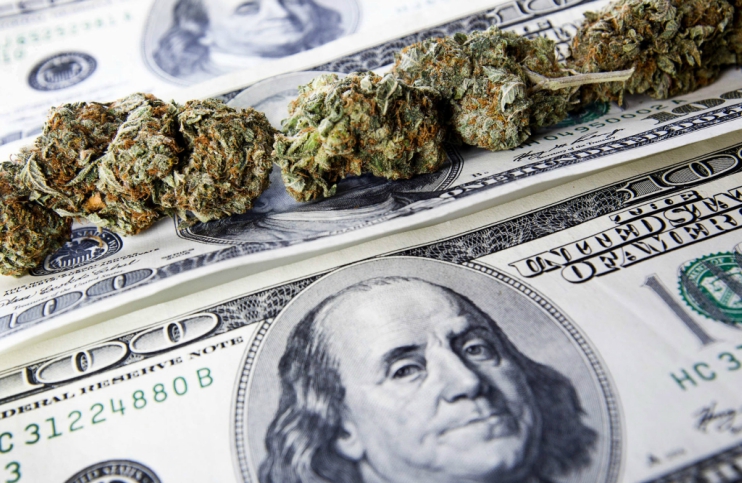 It's no surprise that celebrities are behind such a product but when billionaires start watching, that could be the high sign for something even bigger. PayPal founder, Peter Thiel, for example, has raised hundreds of millions of dollars to direct toward cannabis ventures. Other billionaires like William Wrigley Jr. dropped over $60 million into medical marijuana investments.
In the last two quarters, billionaire, hedge fund manager, and mathematical genius Jim Simons has moved decisively into the cannabis sector, taking large positions in multiple pot stocks.
Simons is known for his work in higher mathematics and military cryptography and founded the Renaissance Technologies hedge fund in 1982. The firm was a pioneer in quantitative trading, the application of higher mathematics to the financial markets, and has developed a reputation as one of the best returning hedge funds in the business.
Simons retired from active direction of the company in 2009, but continues as non-executive chairman in an advisory role. Simons' new positions in cannabis are considerable. Per the 13F filings [3], his firm is steadily upping its stake in pot stocks.
Other billionaires like Leon Cooperman, who gained fame at Goldman Sachs has pictured up on the scent of this "cannaboom." Citadel Advisors and Renaissance Technologies, two investment firms run by multibillionaires have joined the party as well. Even funds like Vanguard Group are pouring money into major cannabis investments right now. And this is likely not the last we'll see of big money bets on this industry.
If all of this wasn't enough, the team behind Stillcanna (STIL) (
SCNNF
) is bringing decades of experience in the cannabis and healthy lifestyle industries to the company.
A multi-talented man with mindful marketing and creativity – this is what Jason Dussault is all about! A man of great accomplishments, he is a star and producer of the Dussault Inc. a City TV reality show. his professional journey primarily focused on mining and capital markets. He began his journey in the diamond exploration boom in the North West Territories and contributed for two decades.
Not only this, Dussault has a huge list of working with wireless, hightech, retail and energy start-ups. He has specifically devoted his two years on strategic minerals particularly lithium in Nevada. Known for his innovative marketing style, Dussault has received significant media attention on FOX NEWS, Entertainment Tonight, CityTV, ETalk on CTV, CBC, MTV, The Wall Street Journal and New York Times to name a few.
Marc is an entrepreneur with expertise in global marketing and has spent the past few years in the cannabis domain. He has conducted business in over 60 countries, primarily involved in establishing wholesale and retail distributors, dealers and resellers. He was instrumental in the growth of several leading software companies, including Sydney Development Corporation, Consumers Software, and Inetco Systems Limited. During his tenure with Consumers Software, it became the largest Canadian software corporation acquired by Microsoft during the 1990s technology boom.
Shae has engineered and overseen the installation of high -pressure distillation and brewing systems globally. He is the founder of Deep Cove Brewers and Distillers, a successful brewery and distillery in Vancouver, B.C., Canada. While working alongside experts in the cannabis domain, he engineered Borganics's proprietary ethanol extraction technology and will oversee the installation and operation of the European extraction facility.
Tom has been in the extraction business for the past 5 years, working with extracting various cannabinoids. He is responsible for the extraction and formulation of over 55 products currently available through dispensaries in Canada. His hands-on knowledge of extraction and formulation has been of great value in the practical design-work of Stillcanna's extraction facility. Tom will also be hands-on in operating the Company's European facility.
Zofia Vahlberg holds a degree in Agricultural Chemistry from Skurups Folkhogskola in Sweden and a degree in Chemistry and Physics from Jan Kochanowski University in Poland. Ms. Vahlberg is responsible for product formulation and the cultivation processes.
Krystyna Bojek has significant experience in developing novel products for the agricultural industry, including a worldwide patent for liquid microelement fertilizers, as well as human resources and sales in Poland and Sweden. Ms. Bojek is responsible for sales, marketing and operations.
---
Stillcanna has over $80 million in deliverables on the table.
Stillcanna has already begun harvesting hemp biomass at a rate 300% higher than initially expected.
Stillcanna has proprietary cultivation and processing systems in place to deliver the highest grade CBD to market.
Canaccord Genuity Has put its own big-money bet on Stillcanna with an investment of over $24 million to fund the aggressive growth strategy and quickly scale operations to meet growing demand
Stillcanna has established one of the largest agricultural footprints in Europe focusing mainly on large-scale, bulk orders to keep costs low and offer superior pricing to its customers.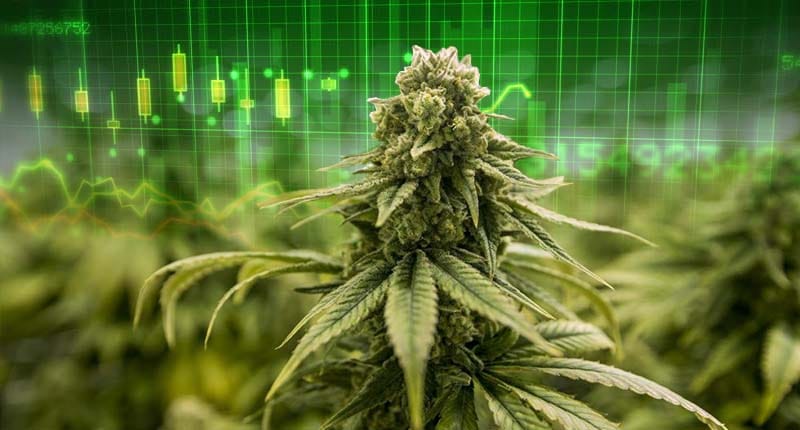 * This article was originally published here