MJ Holdings, (MJNE) Inc. to Co-Develop Las Vegas Grow Facility $MJNE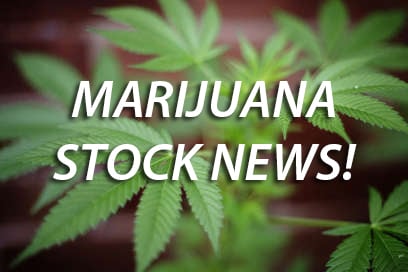 MJ Holdings, Inc.
(
OTC Pink: MJNE
) (the "Company"), a leader in the Nevada cannabis market, has entered into an agreement with Element NV, LLC ("Element") to acquire a 49% interest in the Company's wholly-owned subsidiary Red Earth, LLC ("Red Earth") for $441,000 and $4,559,000 of additional capital contributions (the "Capital Contributions") for infrastructure and operating expenses. Red Earth is the holder of a State of Nevada Marijuana Cultivation Facility License and City of Las Vegas Recreational Cultivation Facility Business License. The membership interest purchase agreement (the "MIPA") entered into between the parties requires Element to deposit into a segregated execution fund (the "Execution Fund") $3,559,000 of the Capital Contributions (the "First Tranche") to be utilized for the improvement and build-out of the Company's 17,000 sq. ft. Western Avenue leasehold located in Las Vegas, NV. The First Tranche is due within ten (10) days of the receipt by Red Earth of a special use permit ("SUP") from the City of Las Vegas, allowing us to grow recreational marijuana at our Western Avenue facility. The Las Vegas City Council has set the matter for review and approval on October 8, 2019. Element, in conjunction with the Company, will jointly manage and operate the facility upon completion. The MIPA also requires Element to make a final deposit of the Capital Contributions into the Execution Fund in the amount of $1,000,000 (the "Second Tranche"). The Second Tranche is due between 90 days and 180 days after the issuance of the SUP for the on-going maintenance and operating expenses of the facility. Additionally, Element has a first refusal right to fund and build a 40,000 sq. ft. indoor cultivation facility at the Company's Amargosa Valley farm, or other mutually agreeable location, the terms of which are to be negotiated in good faith upon the exercise of any rights granted to Element in the MIPA.
"We are excited to finally find an experienced partner to work with us in developing a truly exceptional indoor grow facility to provide the highest quality cannabis products to meet the ever-growing demand in the Las Vegas market," said Paris Balaouras, the Company's CEO.
"The Element team could not be prouder to join forces with MJ Holdings to bring the highest quality flower to the Nevada market," said Element CEO, Nkechi Iwomi. Element Chairman Herb Washington went on to say, "This Las Vegas opportunity, and MJ Holdings' track record of success, made for the perfect platform for our team to demonstrate that a truly minority-owned and operated company can be a force to be reckoned with in the commercial cannabis industry. We look to lead the charge, where minorities benefit from the liberation of this amazing plant from prohibition, rather than continuing to suffer the injustice of disproportionate arrest rates for cannabis-related offenses…the Element movement has only just begun."


MJ Holdings Inc. is a highly-diversified, publicly-traded, cannabis holding company providing cultivation and production management, licensing support and consulting services, and asset and infrastructure development. It is our intention to grow our business by acquiring and developing long-lived assets to provide a 360-degree spectrum of infrastructure through the acquisition of existing companies; joint ventures with companies possessing synergistic expertise and through the development of new opportunities. The Company has raised almost $14,000,000 during the past eighteen months from the sale of its common stock, the proceeds of which have allowed us to significantly increase our asset base.


Elements NV, LLC is an Ohio limited liability company led by its African American founders and majority-owners, Herb Washington and Nkechi Iwomi. Mr. Washington and Ms. Iwomi formed Element to be a leader in shifting the present paradigm in license-limited, merit-based commercial cannabis markets where a truly minority-owned company can be long-term operators. Leveraging their individual successes in Ohio's commercial cannabis industry, Mr. Washington and Ms. Iwomi bring their experienced team of engineers, and their own hard-earned capital, to develop the Red Earth indoor cultivation facility in its coveted Las Vegas location.


The information provided in this press release may include forward-looking statements relating to future events or the future financial performance of the Company. Because such statements are subject to risks and uncertainties, actual results may differ materially from those expressed or implied by such forward-looking statements. Words such as "anticipates," "plans," "expects," "intends," "will," "potential," "hope" and similar expressions are intended to identify forward-looking statements. These forward-looking statements are based upon current expectations of the Company and involve assumptions that may never materialize or may prove to be incorrect. Actual results and the timing of events could differ materially from those anticipated in such forward-looking statements as a result of various risks and uncertainties. Detailed information regarding factors that may cause actual results to differ materially from the results expressed or implied by statements in this press release relating to the Company may be found in the Company's periodic filings with the Securities and Exchange Commission, including the factors described in the sections entitled "Risk Factors", copies of which may be obtained from the SEC's website at www.sec.gov. The parties do not undertake any obligation to update forward-looking statements contained in this press release.
Company Contact:
Paris Balaouras, CEO
info@mjholdingsinc.com
View Source On www.Globenewswire.com
http://www.globenewswire.com/news-release/2019/09/05/1911991/0/en/MJ-Holdings-to-Co-Develop-Las-Vegas-Grow-Facility.html
The post
MJ Holdings, (MJNE) Inc. to Co-Develop Las Vegas Grow Facility
appeared first on
Marijuana Stocks | Cannabis Investments and News. Roots of a Budding Industry.™
.
* This article was originally published here