I-Can See A Pattern Emerging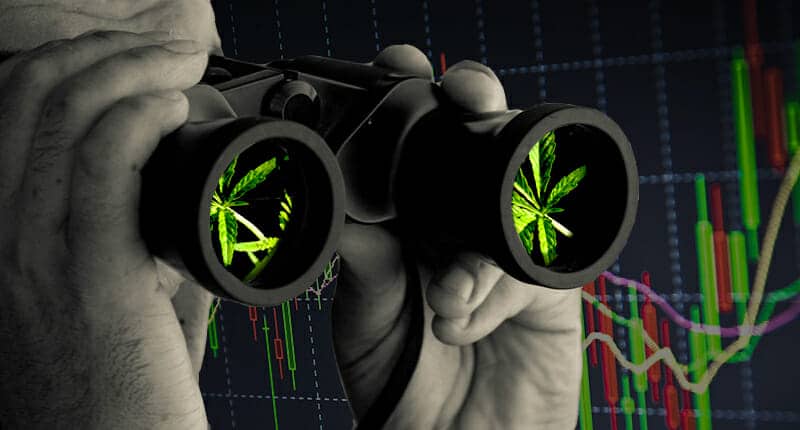 On Tuesday evening, we issued a technical update on the recent trading activity occurring in
Integrated Cannabis Company Inc
. (CSE:
ICAN
)/(OTC:
ICNAF
). And so far, we have been spot on with our analysis.
The article highlighted what appears to be a new support level establishing itself in ICAN in the mid $0.40s and discussed the potential of another bull run for the cannabis sector heading into the fall season. Investors and traders alike tend to flock to stocks showing early signs of strength first when trying to capitalize on a bull market. And from what we have seen lately, ICAN seems to be doing just that.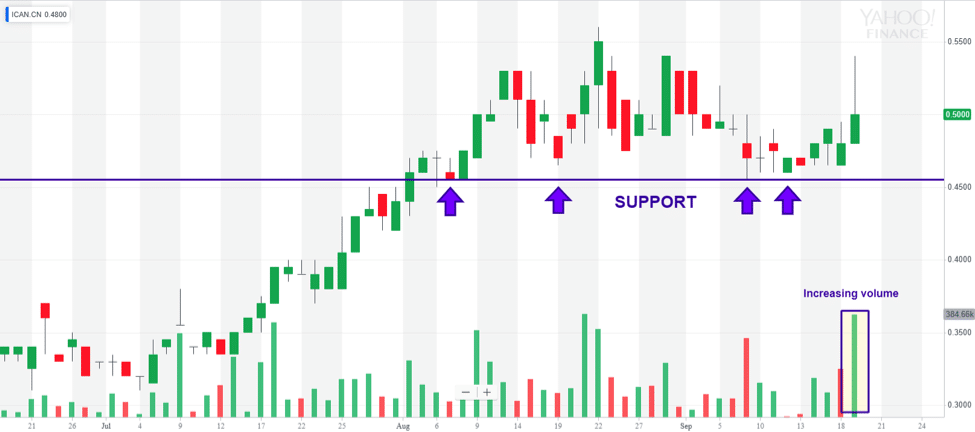 In the chart above, you can see the support level that we highlighted in the technical update issued on Tuesday, September 17th. Notice how the share price has not dropped below this level for nearly 2 months now. And this is after the stock already made a big run of +72% from July to August. This action could be just what traders and investors look for when trying to identify strong stocks ahead of a potential bull market.
In keeping with the bullish trend, ICAN has moved +16% in just the last two days. And today, September 19th, saw a large increase in trading volume, which could be signaling investors and traders beginning to take action ahead of an anticipated sector rally.
The harmful effects of vaping especially in children has been a focal point in mainstream media lately. In fact, the Trump administration and the FDA are ordering flavored vape products off store shelves until further testing and research can be done. In just the last few months we have seen several young teenagers and children die from vaping related illnesses. This has sent many cannabis stocks lower. But not Integrated Cannabis (CSE: ICAN)/(OTC:I CNAF).
Since July 4th, ICAN is up +56%. But cannabis sector leaders like Canopy Growth (NYSE: CGC), Cronos Group (NASDAQ: CRON) and Aurora Cannabis (NYSE: ACB) have gotten pummeled.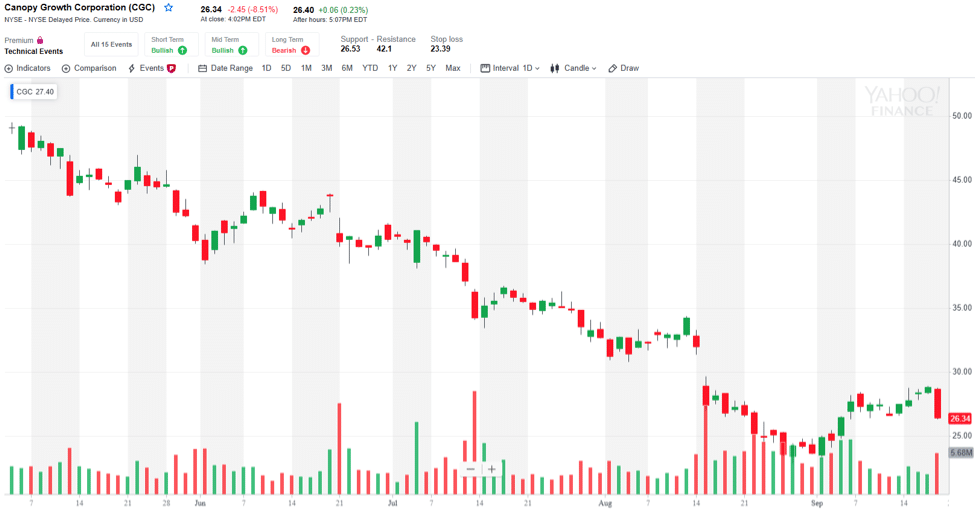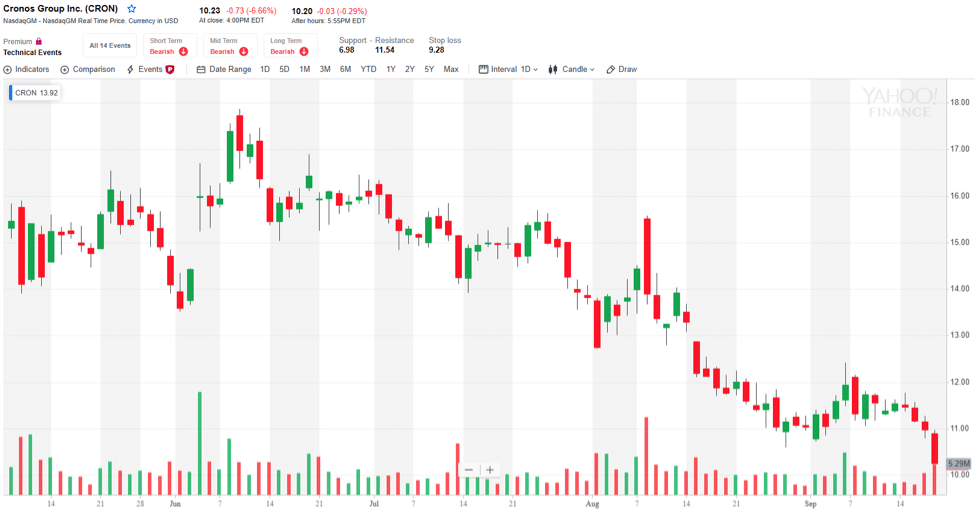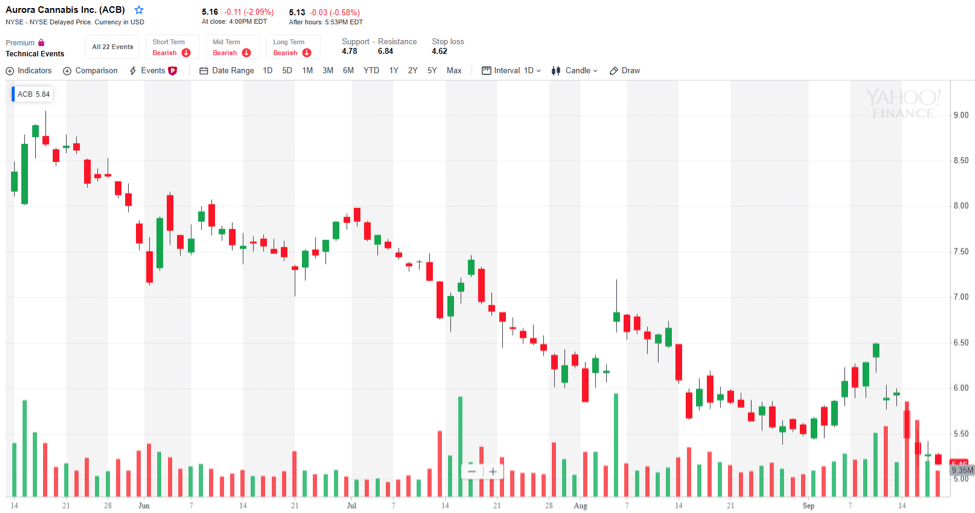 These are three of the companies known to be leaders in the marijuana space. And yet their stock prices are far underperforming ICAN's when compared over the last 3 months. This further adds to the point we made earlier about ICAN showing early signs of strength.
Canada is set to legalize edibles in October. In the U.S., where cannabis is legal for recreational use, edibles account for 12%-15% of the entire market. And in Canada, sales of cannabis-infused edible products are forecast to reach $4.1 billion by 2022. This could mean huge business for cannabis companies and could be the spark needed to ignite the next sector rally.
And when bull market rallies kick-off, it is typically the strong stocks that get bought up first. That is why we think you should be paying close attention to what is happening with Integrated Cannabis (CSE: ICAN)/(OTC: ICNAF) right now; before the next sector rally begins.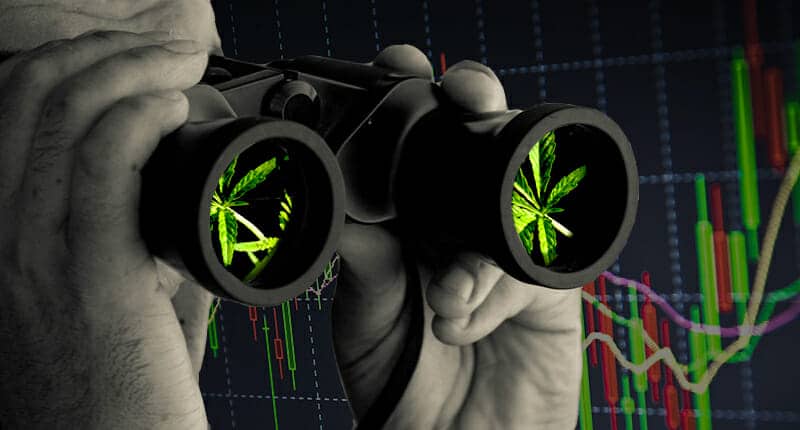 * This article was originally published here