4 Pot Stocks To Watch For August 2019 - $AMRS $HEXO $ALEAF $CANN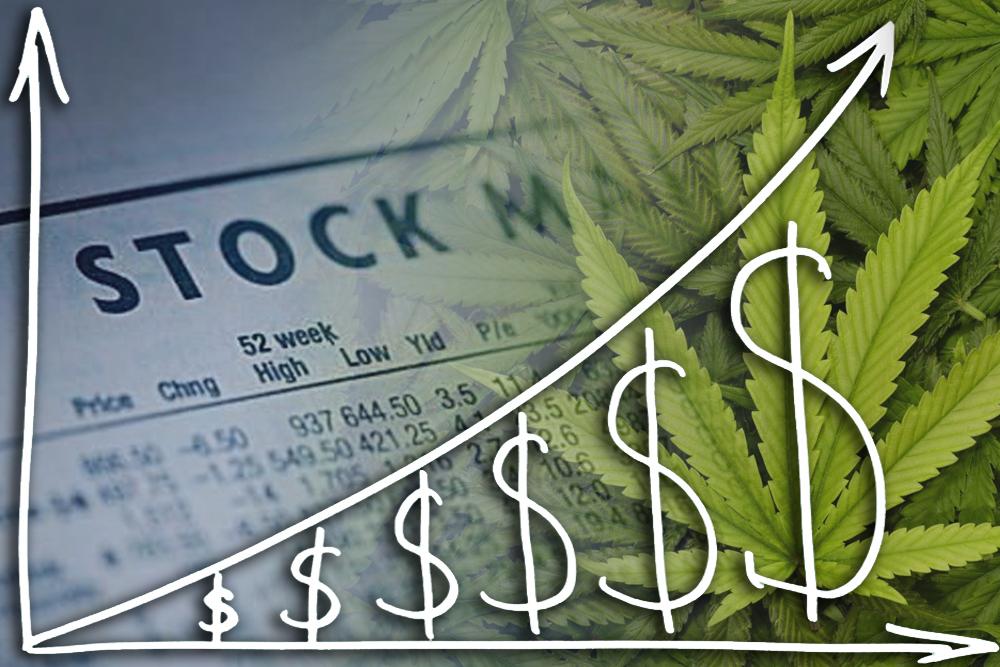 Pot stocks
have suffered for most of the summer. It isn't just
pot penny stocks
that have seen a downturn either. Many of the bigger
marijuana stocks
across the market have felt the pressure. Uncertainty surrounding the future of the US industry and mounting fraud claims bruised the market.
However, a recent surge from favorable earnings has given a boost to many pot stocks to watch. If you're looking to put together a
list of penny stocks
in cannabis this month, pay close attention to trends. Lately, mergers, acquisitions, and joint ventures have become a major focus for companies. In addition, we're also starting to see several operators grow through expanding brand portfolios.
This week, if you look at the sector, it's night and day different from what we've seen earlier in the summer. With this being the case, take a look at the 4 pot stocks and see if they're a good buy here or if it's still a waiting game for the sector.
A Pot Stock Taking Aim And More Deals: Amyris Inc. (AMRS)
Amyris Inc. (
AMRS Pot Stock Report
) is one of the penny stocks that have been in a funk this quarter. That was the case up until the second half of this week. Amyris focuses on branding and bioscience solutions but recently cannabis has been part of the discussion. The company has collaborated with Lavvan, a cannabis producer. Specifically, Amyris will work on developing a fermentation-based technology that can be applied to cannabinoids. Additionally, the company said the expected commercialization of their products is looking at a 2020 start.
Lavvan brought on Neil Closner, the former CEO of another pot stock, MedReleaf. If you're not quite familiar with MedReleaf, it was the company acquired by Aurora Cannabis (
ACB
) for a cool $2.5 billion last July. Closner will serve as the CEO of Lavvan moving forward. Lavvan has also brought on 7 other members of MedReleaf to fill senior roles.
"My team and I are thrilled to be bringing our experience and focus to this transformative venture. We are very excited about our partnership with Amyris. The collaboration between Lavvan and Amyris is now set to revolutionize the cannabis industry." – Neil Closner
A Repeat Offender For Pot Stocks To Watch: Hexo Corp (HEXO)
Hexo Corp (
HEXO Pot Stock Report
) has been mentioned on many
lists of penny stocks
in the cannabis category recently. Just this week we made comment on the pot stock. Higher short interest and corporate progress could be a recipe for bullish momentum. Since the end of July, HEXO stock has been slowly climbing.
Not only does the company control roughly 30% of Quebec's marijuana market, but it may also equate to almost 10% of Canada's total market. How can this be? It's likely that Quebec will account for 20%-ish of the country's cannabis market. Based on that, mathematically speaking, it would put Hexo at between 7-10% of the overall industry.
[Read More]
3 Pot Stocks to Watch: Hexo (HEXO), 22nd Century Group (XXII), cbdMD Inc (YCBD)
Also, let's not forget that they've had a deal with Molson Coors (
TAP
) for a while now. This has been relatively "un"-TAP'd for the most part (see what I did there) and something to consider as the industry evolves.
Aleafia Health (ALEAF) Continues To Push Pot Stocks
This
pot penny stock
has shown much more activity during August toward an upside trend. Aleafia Health (
ALEAF Pot Stock Report
) (ALEF) kick-started the month with a break of it's slowly trickling bear trend which began a t the end of June. After securing Health Canada permits to export and closing financing for over $40 million, shares toppled. What traded at more than $1 a share dropped to lows of $0.772 over the weeks to follow.
But that changed this month. Aleafia announced the completion of its largest order to date. The pot stock, through subsidiary Emblem Cannabis, closed a deal exceeding $1 million.
"Our largest cannabis sale to date again points to the consistent, upwards trajectory of Aleafia Health as we grow and refine our vertically integrated production supply chain across three facilities."
Aleafia Health CEO Geoffrey Benic
"Aleafia Health will continue its relentless focus on increasing product supply, allowing for the global scale of our cannabis health and wellness ecosystem. We are delighted with the significant increase in cannabis sales to date, including a recent major increase in registered medical patients and product sales."
Another Pot Stock To Watch In August
General Cannabis (CANN)
Rounding out this list of
penny stocks
, General Cannabis Corp (
CANN Pot Stock Report
) has attracted attention at the start of August. This pot penny stock rallied to more than $1 a share since hitting lows of $0.50 on August 1. The move of 100%+ sparked initially by speculation saw further confirmation from a big piece of penny stock news.
General Cannabis announced entry into a term sheet to pick up all assets of a licensed recreational marijuana cultivator. If closed, the deal would give General Cannabis a light deprivation greenhouse facility spanning about 15,000 square feet. There may be 2,000 sq ft of additional indoor space to use to manage the business. The news comes right after entering into a previous term sheet to buy all the assets of The Organic Seed, LLC.
"The leading operators in Colorado have achieved success operating at scale and, we believe, are excellent acquisition candidates. We plan to continue to acquire additional licensed cannabis assets within Colorado and other regulated markets. Our strong platform can create a synergistic opportunity for Colorado operators looking to grow with us."
Michael Feinsod, Executive Chairman and CEO of General Cannabis
The post
4 Pot Stocks To Watch For August 2019
appeared first on
Penny Stocks to Buy, Picks, News and Information | PennyStocks.com
.
* This article was originally published here