Penny Stocks To Buy Or Sell Before Friday? 1 Up 139% This Year $TROV $TNK $VBIV $JCP
Penny stocks
are considered very risky by many investors. But what if I was to tell you that you can make them a lot less risky with a little due diligence? When
trading penny stocks
, you should be doing extensive research in companies you want to invest in as well as how the market is doing overall. This will help you make more informed trades.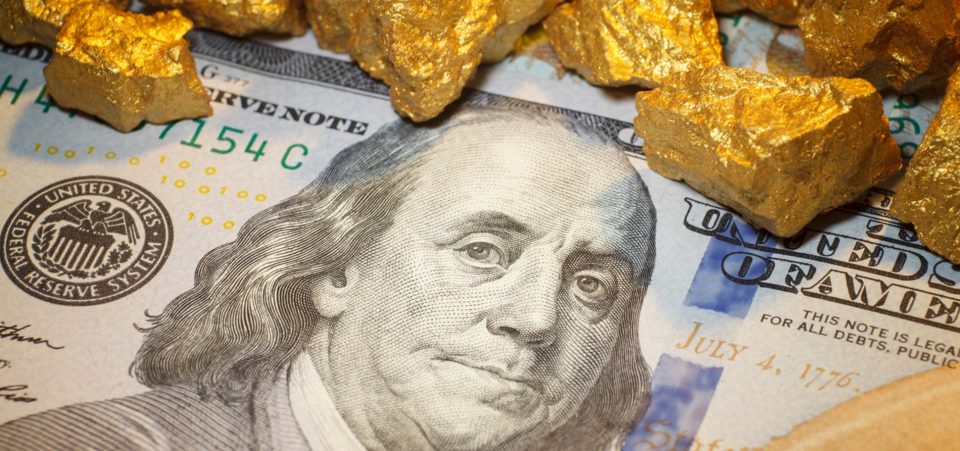 In addition, you should also develop trading strategies. You should understand your personal risk tolerance so you can set appropriate
stop-loss
orders to minimize losses. One of the hardest parts about this is identifying what are the
best penny stocks to buy
.
How To Find Penny Stocks To Buy
So what are some ways to find these cheap stocks? You could start by scanning
penny stock newsfeeds
. Companies will put out announcements on significant developments. This is a daily occurrence and if the news is big enough, investors typically pile into a stock.
Another thing you could look at is corporate filings. These are a bit harder to decipher than press releases but they have detailed breakdowns of material events. Understanding what price a company raises money or if insiders are selling or buying are just a few things you can find in these disclosure statements.
But again, this is just the tip of the iceberg when it comes to
learning how to trade penny stocks
. It is an ongoing learning process and changes frequently as the market cycles.
Penny Stocks To Buy (or Sell): TrovaGene Inc. (TROV)
The first company I want to introduce you to is TrovaGene Inc. (
TROV Stock Report
). The company focuses on using Precision Cancer Medicine to create drugs that target mitosis. This approach can result in treatments for leukemias, lymphomas, and solid tumor cancers. To do this, the company has invested lots of time and energy in Onvansertib, a first-in-class inhibitor.
Recently, the company announced some pretty big penny stock news. TrovaGene presented data for its Phase 2 trial. It evaluated Onvansetib with Zytiga for Patients with Metastatic Castration-Resistant Prostate Cancer. The results showed that 72% of patients had lower PSA levels and 100% of the patients had 100% of AR-V7. This has prompted the company's stock price to rise 8% on November 14
th
.
In response to this, Dr. Mark Erlander, Chief Scientific Officer of Trovagene said, "Of particular significance are the positive results we are observing in patients who harbor the highly aggressive, resistant variant of the androgen receptor (AR-V7). These patients are resistant to ARS inhibitors including Zytiga® and Xtandi® (enzalutamide – Pfizer) and their therapeutic options are not only limited but often ineffective. We believe the addition of onvansertib has the potential to deliver transformative benefit to patients with mCRPC by extending the duration of response to treatment with ARS inhibitors."
Penny Stocks To Buy (or Sell): Teekay Tankers Ltd. (TNK)
Nearly a month ago we mentioned Teekay Tankers Ltd. (
TNK Stock Report
) being a penny stock to watch in our article, "
4 Penny Stocks To Watch Now; 1 Up 248% This Year
." If you did not read it, Teekay Tankers is an oil and gas tanking company that is one of the largest operators of mid-sized tankers. The company has an impressive fleet of nearly 140 ships.
On November 13
th
, after the markets close, Teekay Tankers reported its 2019 Q3 financial results. These results showed that the company managed to increase its equity income from $13.744 million to $21.514 million year-to-date. The report also highlighted some company developments like when Teekay entered into a 3.5-year contract for the Hummingbird Spirit. These financial results have led to a jump of 7% in Teekay's stock price.
Despite these results, some analysts weren't phased. Bank of America maintained its "Underperform" rating on Teekay Tankers. However, the bank raised its price target to $2. This is up almost 100% from its previous target of $1.10.
TNK stock
is also up nearly 140% year-to-date.
Penny Stocks To Buy (or Sell): VBI Vaccines Inc. (VBIV)
The next company on this list also comes to us via the
biotechnology sector
. VBI Vaccines Inc. (
VBIV Stock Report
) is a biopharmaceutical company that develops new vaccines for unmet needs in infectious disease and immuno-oncology.
The company currently has 6 treatment plans undergoing clinical trials in its pipeline. Its lead product candidate is called Sci-B-Vac and is used as a prophylaxis for hepatitis B.
VBI Vaccines has been in the news quite a couple of times this week. In a previous article, "
Penny Stocks On Robinhood To Watch This Week
," we discussed the company's presentation at the Neuro-Oncology Annual Meeting.
However, the company has recently announced that it is initiating its Phase 1b/2a study of VBI-2601 with Brii Biosciences. This resulted in the biotech penny stock increasing by as much as 10.5%. Zhi Hong , Ph.D., co-founder, and CEO of Brii Bio said, "We, together with our colleagues at VBI, are pleased to announce the start of this clinical study of BRII-179 (VBI-2601) as we work hard to address this unmet need, and we look forward to sharing the initial human proof-of-concept results from this study in the second half of 2020."
Penny Stocks To Buy (or Sell): J.C. Penney Company Inc. (JCP)
Almost everyone has heard of, shopped at, or seen a J.C. Penney's store. J.C. Penney Company Inc. (
JCP Stock Report
) is one of the oldest apparel and home retailers in the US with over 850 stores and an e-commerce site. The company offers private, exclusive, and national brands to everyday consumers looking for reasonable prices.
We talked about J.C. Penney in, "
Top 10 Penny Stocks On Robinhood To Watch For November 2019
." To say the least, it was very successful since then as far as
JCP stock
is concerned. That article came out on November 3
rd
, since then the company's stock has jumped as much as 17%. Furthermore, on the 14
th
the penny stock increased by as much as 6.42%. In terms of recent news, J.C. Penney announced that it will be handing out coupons to shoppers on Black Friday to encourage holiday shopping.
[Penny Stocks 101]
How Do I Buy Penny Stocks & Make Money?
Something to take into account with JCP stock is its earnings date. The company is set to report third-quarter results before Friday's opening bell. Right now, analysts expect the company to report an adjusted net loss of $0.56 compared to $0.52 in the previous year's 3rd quarter. Sales are anticipated to come in around $2.4 billion. What helped sentiment on Thursday was industry competitor, Dillard's Inc. (
DDS Stock Report
) reporting a "surprise profit" for its quarterly results. Can J.C. Penney do the same this week?
* This article was originally published here