| SPONSORED BY | |
| --- | --- |
Good Saturday morning. On this day in 1852, Harvard and Yale held a rowing competition on Lake Winnipesaukee in New Hampshire. The event is considered the first intercollegiate athletic competition in the U.S., and it's stood the test of time: The legendary Harvard-Yale Regatta (or is it Yale-Harvard?) continues to this day.
Have any Brew readers competed or attended?
---
| | | | |
| --- | --- | --- | --- |
| | S&P | 2,932.20 | -0.72% |

| | | | |
| --- | --- | --- | --- |
| | NASDAQ | 8,004.07 | -1.32% |

| | | | |
| --- | --- | --- | --- |
| | DJIA | 26,486.70 | -0.36% |

| | | | |
| --- | --- | --- | --- |
| | 10-YR | 1.852% | -4.3 bps |

| | | | |
| --- | --- | --- | --- |
| | GOLD | 1,452.70 | +1.42% |

| | | | |
| --- | --- | --- | --- |
| | OIL | 55.26 | +2.43% |
*As of market close
Markets: The S&P and Nasdaq capped their worst weeks of 2019 as traders struggled to digest tough trade news.
Trade: As of the first half of this year China is no longer the U.S.' top trading partner. Pop quiz: Who is now the U.S.' top trading partner? (Answer at bottom.)
More trade: President Trump announced an agreement to boost beef exports to the EU. He then floated a 25% tariff on Mercedes and BMW car imports...but don't worry, he was "only kidding."
---
Francis Scialabba
This week, delivery companies jacked up their fight for consumers who
increasingly
want to eat food from restaurants, but not in restaurants. The trend: We're spending plenty on meals we don't make at home, but next year more than 50% of restaurant spending is projected to take place "off premise"—delivery, takeout, or drive-through.
The battle started Tuesday with grubby earnings from Grubhub
The delivery app's net income
fell 96%
annually and it lowered guidance for the year. Revenue did beat estimates, increasing 36% annually to $325 million.
CEO Matt Maloney's take?
Maybe we're losing, but the other guys are cheating. In
forceful interviews
, Maloney called out rivals like DoorDash that charge extra fees on top of food and delivery costs, which Maloney called "price gouging."
One thing the other guys are definitely doing: consolidating
On Thursday, Grubhub (+4.72%)
announced plans to buy
Caviar from Square (-14.05%) for $410 million in cash and stock. Buyer and seller are old friends: DoorDash has worked with Jack Dorsey's digital payments company on merchant purchases.
Like fish eggs, the appeal of Caviar the delivery app isn't clear. Reports from 2016 said it was
struggling to turn a profit
and Square was (unsuccessfully) shopping it around for $100 million.
But...DoorDash just paid 4x that. An Axios source said Caviar was attractive because it's amassed a large number of partner restaurants and penetrated areas DoorDash hasn't yet reached.
Square bought Caviar in 2014 for a reported $90 million.
Zoom out: The online delivery sector is Sriracha-hot. According to Cowen, off-premise spending will account for up to 80% of restaurant industry growth in the next five years. Elbows are getting sharper as firms jockey to capitalize on that growth.
---
With its avalanche of market-moving headlines, this week might've topped the 2014 Commerce Department holiday party in terms of "wait, did that just happen?" moments.
You already know 1) the Fed cut interest rates for the first time since 2008 and 2) President Trump unveiled more China tariffs.
But those milestones came served with a garnish of nationwide data.
Jobs: The U.S. economy added 164,000 of them in July, in line with expectations, while unemployment held steady at 3.7%. With broad gains across most sectors, the employment situation remains strong.
Manufacturing: Not quite as strong. IHS Markit's gauge of U.S. manufacturing fell to its lowest level since September 2009 in July. And the separate ISM factory sector reading fell to a nearly three-year low.
Consumers: Confident. One measure of U.S. consumer sentiment hit its highest level this year, never mind trade issues and lagging growth.
---
---
I Got That Summertime, Summertime Sneakers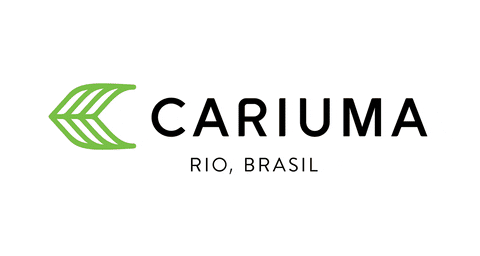 On the lookout for fresh footwear to upgrade your summer wardrobe? In CARIUMA we trust. Their stylish sneakers are perfect for the office, summer travels, and everything between.
How CARIUMA makes it happen:
Lightweight cushioned insoles for crazy comfort right out of the box.
100% slip resistant rubber to keep every step strong and confident.
A variety of vibrant colors & summer styles that'll turn heads wherever you go.
Did we mention they're perfect for spontaneous summer shenanigans? Lace up or toss them in the getaway bag to spice up a well-deserved vacay.
Bottom Line: The hottest summer sneakers of 2019 have arrived.
---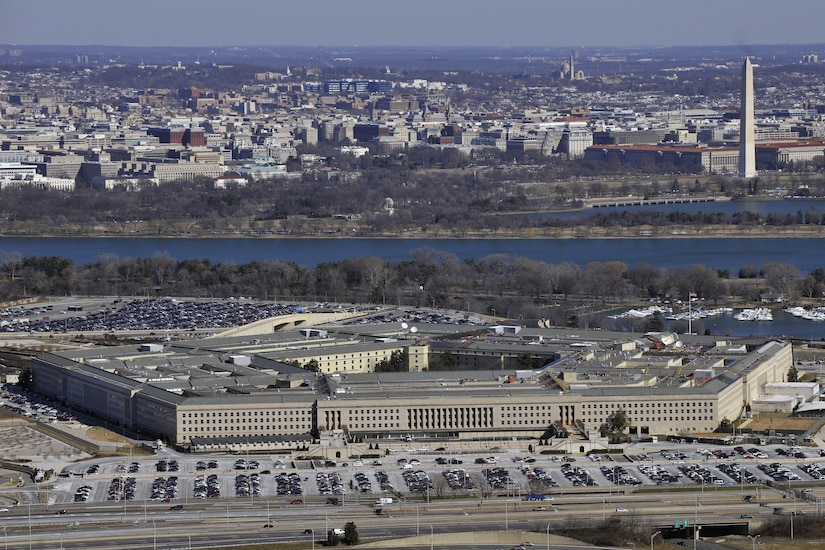 This week, the White House instructed the Pentagon to
reevaluate the bidding process
for a tantalizing $10 billion cloud computing contract called the Joint Enterprise Defense Infrastructure, or JEDI.
JEDI is a contract you'll be hearing a lot about. It's a game-changing deal for cloud computing technology, and it's
centered around Amazon
(-1.73%), whose CEO Jeff Bezos is among President Trump's favorite targets.
State of play:
Right now, only two companies are still battling to become the last JEDI—Amazon and Microsoft. But the White House
is reportedly concerned
the Pentagon's bidding process is tilted in Amazon's favor.
Trump previously cited "tremendous complaints" about the bidding process from companies no longer in the running, like Oracle and IBM.
He vowed to "take a very long look" at the contract and has some Congressional backup.
Why it matters: Thwarting Amazon's JEDI ambitions undercuts its play for federal $$$. Today, it's the Defense Department's IT contractor to beat.
Looking ahead...this review leaves one of the military's priciest infotech deals ever in limbo. The Pentagon had planned to choose a winner as soon as Aug. 23, but it's unclear if this will push that date back.
---
Just toss it in water.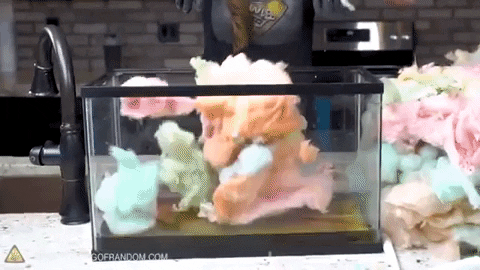 ---
---
Brew's Bets
My neck, my back, the COSM Chair, and some snacks. Experience a revolutionary office chair with an ergonomic design that automatically adjusts to your body. Make sitting all day feel like nothing with the COSM.*
Live the life you want to live...and earn a $200 bonus while you do it. This card offers 0% APR until nearly 2021 (plus some crazy cash back rewards). Make your spending count—apply here.*
It's never too late in the summer for a good reading list. NBC's Dylan Byers asked the top execs in the country (Tim Cook, Bob Iger, etc.) what they are currently reading. We can confirm, they're reading some good books. See the books.
*This is a sponsored post
Saturday Headlines
This is Saturday Headlines at its most classic: Three of these headlines are real. One is satire. Can you spot the Onion headline?
---
Saturday Headlines
Didn't think this one was too hard. The Equifax one was made up.
Pop Quiz
Mexico
* This article was originally published here