PotNetwork Holdings, Inc. (POTN) CEO, Kevin Hagen, Issues Mid-Year Letter to Shareholders $POTN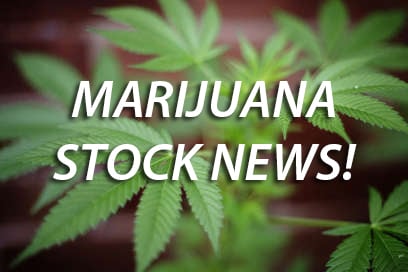 PotNetwork Holdings, Inc. (OTC Pink:
POTN
)
("the Company") released today an open "Letter to Shareholders" from its President and Chief Executive Officer, Kevin Hagen, providing an update on results and events year-to-date. The letter follows:
Dear Shareholders,
Following my last letter detailing the various successes of the Company, I am writing to provide you with a further update on 2019.
POTN: A Fully Reporting SEC Company
We are delighted to report that we are now a fully reporting SEC company. This accomplishment means that our business has been fully audited for two full years, 2017 and 2018, and will be fully audited each year-end hereafter and have its financial statements reviewed quarterly by a PCAOB auditor. All our various public SEC filings are now, and will be, easily accessible anytime on the SEC's Edgar website under "PotNetwork Holdings, Inc."
Having achieved this new status, we will now complete our application to OTC markets to uplist to the OTCQB market tier for the benefit of our shareholders and Company alike. This move is more than symbolic, as it requires broader expansion of our board of directors and the fulfilling of additional beneficial requirements mandated in the public interest that accompany the uplisting. All of which we are ready to embrace as we work to continue to expand and grow the Company.


2019 Business Results Year-to-Date
It is no secret that the Company's business results are concentrated in, and essentially reflect, those of our Diamond CBD subsidiary, which remains the Company's primary source of revenue as our media division, the publisher of our informational website, PotNetwork.com and the PotNetwork Magazine, implement and develop their revenue models.
With regard to our CBD business during the first quarter, our management team became increasingly aware of new competition as acceptance and consumer demand for CBD products has grown. As a result of the increased competition, we experienced an increase in wholesale price pressure on popular products. To meet the challenge, our sales team became more aggressive in its pricing to distribution resulting in reduced margins.
Separately, ever on the cutting edge of innovation in our industry, we find ourselves frequently in the role of innovators and pioneers in the use of CBD in consumer products sold into traditional markets. Sometimes this means that we are figuratively too far ahead of the curve. For example, since March, in response to governmental concerns about the safety of CBD in general as an additive to common consumables, we have decreased our sales focus on certain CBD-containing edibles, thereby truncating their initial sales growth on which we had depended for short term incremental growth.
To help offset the economic impact of all these developments, throughout this year we increased our vigilance in the management of our general cost structure, and our costs paid to our supply chain. As a result, from April to June, we reduced total operating expenses to be in line with our projected gross profit for the period, such that percentagewise our net profit before tax and accrued interest would be essentially unchanged year-over-year.
When the period ended, revenues from January through June 30, 2019, were $10,528,121 versus $12,044,028 for a year ago. A difference of 12.6%, with a net profit (before tax and interest expense) of $284,161 versus $324,556 in 2018, a slight decline of 12.5%.
Additionally, in October 2018, to expand our Diamond CBD business we embarked on the first of two financing agreements with an unaffiliated lender capable of providing us with the funds needed (beyond our usual cashflow) to sustain our competitive advantage and grow our business significantly. The agreements are at reasonable commercial interest rates, and mature long term, providing the Company with the option of retiring the debt for cash or shares of its stock over time. Of course, any such financing carries with it the monthly burden of the cost of the interest which is charged on the P&L. Yet, no actual interest payments are required to be remitted; rather interest accrues, unpaid, until maturity. Importantly, such a structure means these agreements do not create immediate payables that would negatively affect our monthly cashflow. Perhaps needless to say, financing is essential to any growing business and especially so for one in a rapidly growing market, because without it, the upside growth potential is limited to the reinvestment of profits earned.
Entry into the "Health and Beauty" Market
As I write this letter, Diamond CBD is finalizing preparations for the market introductions of several new lines of topical products into several segments of the multi-billion dollar U.S. "health and beauty" market, including cosmetics, shampoos and hair conditioners. Entering these market segments will be a new, exciting experience for us that will put us into different and various consumer channels of distribution. Furthermore, our current distributors have already expressed strong interest in providing these new lines for their resellers.
By September 30th, as a result of the introduction of these new product lines, we expect that we will have erased the mid-year revenue variance from the year-to-year comparison, and jump ahead of our historic sales figures. In addition, remember that third quarter and fourth quarter revenues for us have historically always been strong, so we anticipate finishing 2019 by exceeding 2018's $25.5 million in revenue by a meaningful margin.
Marketing Activities
As in each year in Diamond CBD's past, we have been a prominent participant in numerous major industry trade shows held on both the east and west coasts. Our participation in these shows underscores our industry leadership position and also provides us with a selling opportunity to prior and new customers. So far in 2019, we have attended seven such major shows, each of which has been the subject of an individual press release. For the second half of the year, we will continue reinforcing our industry brand awareness with attendance at the remaining major trade shows, while adding new expositions and events key to our entry into the new "Health and Beauty" market segments.
As I have stated before, we once again thank every one of our investors for their continued support. We are truly proud to have you with us as we grow your Company.
Best regards,
Kevin Hagen, President and CEO
About Diamond CBD, Inc.:
Diamond CBD
focuses on the research, development, and multinational marketing of premium hemp extracts that contain a broad range of cannabinoids and natural hemp derivatives. Diamond CBD's team consists of hemp industry pioneers and natural product experts, chemists, doctors and scientists, dedicated to producing the finest and purest
cannabidiol
(CBD) oils. The result is a robust selection considered among the most powerful natural
CBD oils
, tinctures, edibles, vape liquids and other CBD containing products found anywhere. For more information, please visit its website at
www.DiamondCBD.com
.
About PotNetwork Holdings, Inc.:
PotNetwork Holdings, Inc.
(OTC Pink:
POTN
) is a publicly traded company that acts as a holding company for its principal subsidiaries, First Capital Venture Co., the owner of Diamond CBD, Inc., the maker of Diamond CBD products, and PotNetwork Media Group, Inc., the publisher of PotNetwork News and PotNetwork Magazine. For more information, please visit, www.potnetworkholding.com.
Safe Harbor:
Forward-Looking Statements are included within the meaning of Section 27A of the Securities Act of 1933, and Section 21E of the Securities Exchange Act of 1934, as amended. All statements regarding our expected future financial position, results of operations, cash flows, financing plans, business strategy, products and services, competitive positions, growth opportunities, plans and objectives of management for future operations, including words such as "anticipate," "if," "believe," "plan," "estimate," "expect," "intend," "may," "could," "should," "will," and similar expressions are forward-looking statements and involve risks, uncertainties and contingencies, many of which are beyond our control, which may cause actual results, performance, or achievements to differ materially from anticipated results, performance, or achievements. We are under no obligation to (and expressly disclaim any such obligation to) update or alter forward-looking statements, whether as a result of new information, future events or otherwise.
The post
PotNetwork Holdings, Inc. (POTN) CEO, Kevin Hagen, Issues Mid-Year Letter to Shareholders
appeared first on
Marijuana Stocks | Cannabis Investments and News. Roots of a Budding Industry.™
.
* This article was originally published here