North America's Next Canna-Boom Puts Extract Companies Center Stage!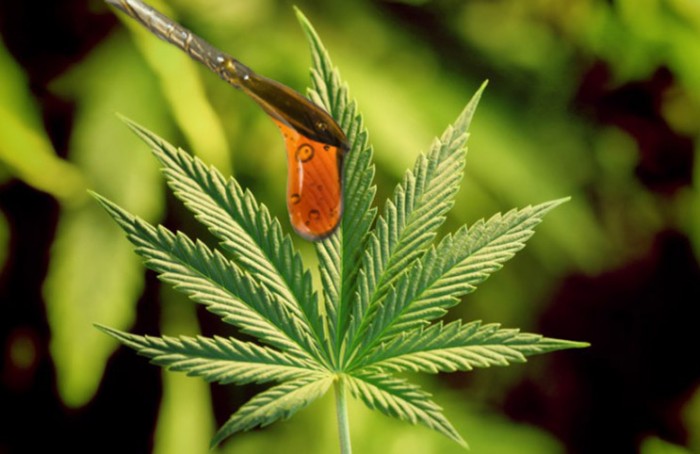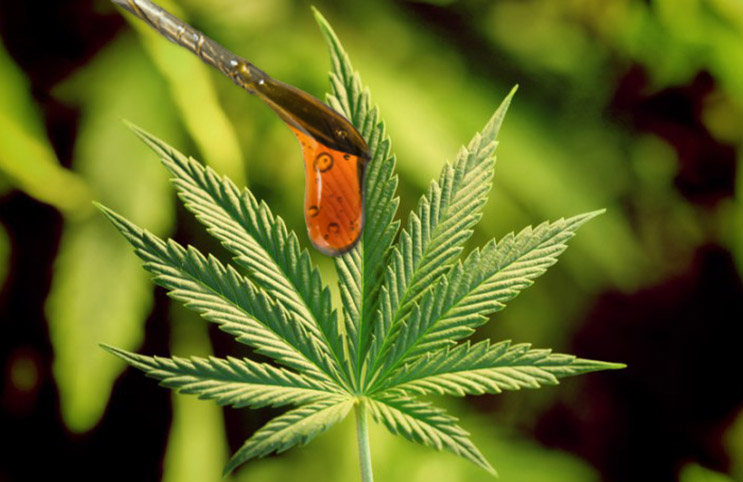 Canada officially joined the states of California, Massachusetts, Maine, Alaska, Colorado, Washington, and Oregon as the first G-7 country to give the green light to the adult use of cannabis last year. Numerous investors poured into the sector as new opportunities have presented themselves. But what's coming next could set the stage of "Marijuana 2.0" to be even bigger.
The global legal marijuana market size was estimated at $13.8 billion USD in 2018. It is projected to expand at a rate of 23.9% by 2025. Growing legalization in various countries is primarily driving the market according to firms like Grand View Research [1]. Furthermore, the rising adoption of cannabis as a medical product for treating conditions, such as Parkinson's disease, cancer, arthritis, and neurological disorders is also expected to fuel revenue growth in the forthcoming years.
"Mad Money" host Jim Cramer has stated, "…When you look at every industry where pot could potentially compete, there might be as much as a half a trillion dollars in sales that are going to be disrupted, everything from carbonated beverages, beer, sports drinks, tea, coffee, tobacco, [and] snacks [to] all sorts of medications."
The obvious questions have come up like, "How great would it have been to invest in some of the alcohol companies just after prohibition ended on beer, wine, and spirits?" Some would compare that windfall to some of the biggest stock market successes in the history of public companies. Just as it was important then, it is just as relevant now to not only do your homework but to also connect as many dots as possible, early on!
Integrated Cannabis (OTC:ICNAF) (CSE:ICAN) Has Just Begun To Expand Ahead Of A Global Cannabis Boom!
Market analysts looking at the marijuana industry and pot stocks may be in for a wild ride. The next move Canada takes could bring incredible attention to the industry during the second half of 2019 and beyond. In fact, the build-up in anticipation has major hedge fund managers closing in fast.
In the last two quarters, billionaire, hedge fund manager, and mathematical genius Jim Simons has moved decisively into the cannabis sector, taking large positions in multiple pot stocks.
Simons is known for his work in higher mathematics and military cryptography and founded the Renaissance Technologies hedge fund in 1982. The firm was a pioneer in quantitative trading, the application of higher mathematics to the financial markets, and has developed a reputation as one of the best returning hedge funds in the business. Simons retired from active direction of the company in 2009, but continues as non-executive chairman in an advisory role. Simons' new positions in cannabis are considerable. Per the 13F filings [2], his firm is steadily upping its stake in cannabis stocks.
Keep in mind that this is just the evolution of what began in 2018. The largest U.S. banks have started to dip their toes into the marijuana industry, with some now offering equity research on Canadian companies. Goldman Sachs and Bank of America drew attention last year by participating when Constellation Brands, the maker of Modelo and Corona, put $4 billion into Canada's Canopy Growth Corp.
Strategic Deals Are The Key To Growth
Integrated Cannabis (OTC:
ICNAF
) (CSE:
ICAN
) has made a point to align itself with some of the foremost companies within the cannabis industry. This has been to increase distribution as well as enhance the current product offering:


Integrated Cannabis (OTC:ICNAF) (CSE:ICAN) Signs Distribution Agreement with Empower Clinics, Inc.
Integrated Cannabis Company, Inc. completed a definitive agreement to distribute X-SPRAYS

products throughout the clinics and doctors' offices of Empower Clinics Inc. (CSE: CBDT). Empower's a leading owner and operator of medical cannabis and wellness clinics in the United States. But it's not just the fact that clinics and doctors are getting behind X-SPRAYS

, it's also the fact that Empower has a huge reach. The company has 165,000 patients under care across its multitude of locations with medical cannabis treatments in North America.
"We love the X-SPRAYS

products and look forward to expanding our suite of offerings through these innovative CBD sprays. X-SPRAYS

state of the art formulations and unique metered dosage combine to consistently deliver a high-quality product through our nationwide network of clinics," said Mr. Craig Snyder, CEO of Empower.


Integrated Cannabis (OTC:ICNAF) (CSE:ICAN) Signs Co-Development and Marketing Agreement With a Canadian Licensed Producer, GTEC Holdings Ltd.
Integrated Cannabis (OTC:
ICNAF
) (CSE:
ICAN
) completed a Letter Agreement to collaborate on X-SPRAYS

products for the Canadian market with GTEC Holdings Ltd (TSXV: GTEC, OTCPK:GGTTF). GTEC Holdings is a Canadian License Producer under Health Canada's Access to Cannabis for Medical Purposes Regulations.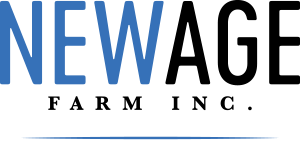 Integrated Cannabis (OTC:ICNAF) (CSE:ICAN) Announces Collaboration to Launch CBD Products
Integrated Cannabis (OTC:
ICNAF
) (CSE:
ICAN
) announced a retail-focused collaboration with New Age Farm, Inc. (CNSX: NF, OTCMKTS: NWGFF, FSE: 0NF), to deliver CBD education and innovative CBD products to the Colorado market this Fall.
A $7Million Revenue Infusion In Motion?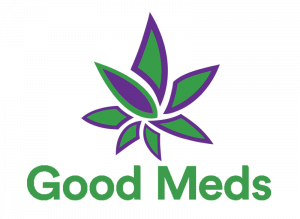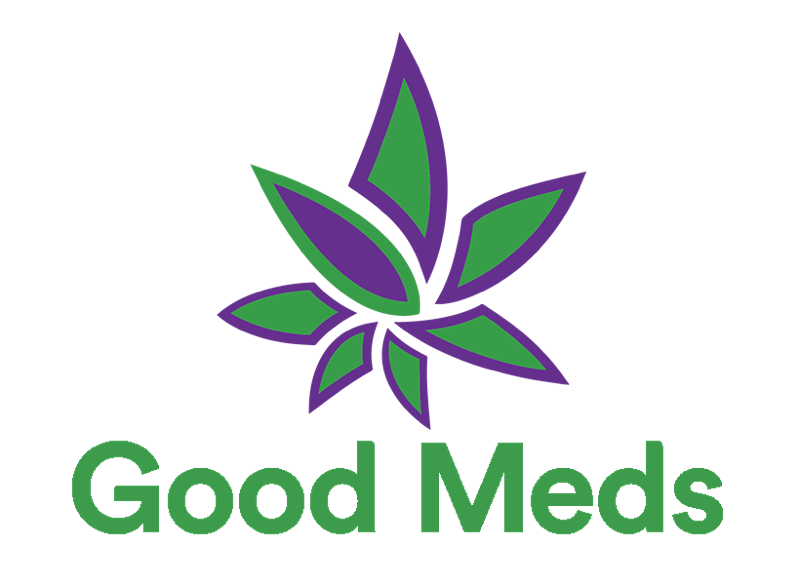 Integrated Cannabis Company, Inc. Acquires Assets of Colorado-based Cannabis Innovator, Critical Mass Industries, LLC, With an Estimated USD $7 Million in Annual Revenue
Integrated Cannabis (OTC:
ICNAF
) (CSE:
ICAN
) signed a letter of intent to acquire all of the issued and outstanding securities of Critical Mass Industries LLC. The Colorado-based cannabis company, Critical Mass has operated for nearly 10 years under the brands: Good Meds and BOSM Labs.
CMI reported revenue in excess of USD $7 million in 2017 to the Colorado Department of Revenue. The Colorado Department of Revenue is responsible for all sales and excise taxes related to the cannabis industry in the State.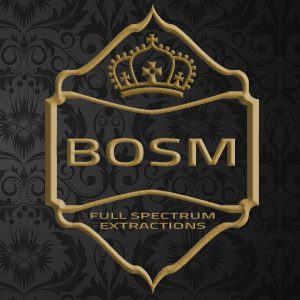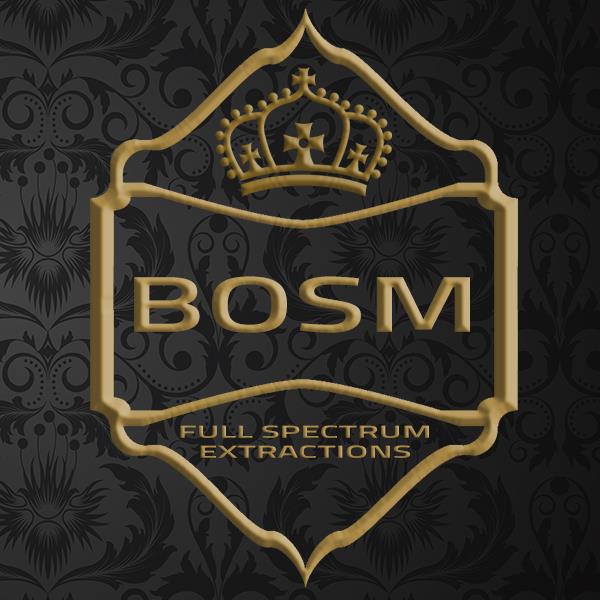 Integrated Cannabis will be able to use the combination of valuable Intellectual
Property, branding opportunities associated with the truly unique value proposition & industry prowess that Good Meds holds along with the management expertise from the CMI team. Think about the opportunity that Integrated Cannabis (OTC:
ICNAF
) (CSE:
ICAN
) has in being able to now establish new verticals in the cannabis space both domestically and in emerging global markets.
CMI has over 100 elite cannabis strains, which will contribute proprietary cultivation and extraction methods to Integrated Cannabis (OTC:
ICNAF
) (CSE:
ICAN
). All of the combined assets will provide Integrated Cannabis (OTC:
ICNAF
) (CSE:
ICAN
) organic growth along with a clear runway toward acquiring existing licensees and the licensing of the Company's IP and Brands throughout the globe via key strategic alliances.
The Latest "Golden" Opportunity To Present Uncapped Growth Potential For Integrated Cannabis (OTC:ICNAF) (CSE:ICAN) in California
If all of this wasn't enough, Integrated Cannabis (OTC:
ICNAF
) (CSE:
ICAN
) also started the summer of 2019 with yet another major acquisition. This time it was for California-based licensed cannabis manufacturing business Ganja Gold.
Want to understand the full potential that this deal could present? You should start by understanding Ganja Gold and the California market first. For starters, the market itself is poised for growth. In a report released by Arcview Market Research and BDS Analytics, Sales will hit $3.1 billion in 2019 and $7.2 billion in 2024, which will be "40% larger than Canada and 253% larger than the next-largest state (cannabis market), Colorado." [3]

The GanjaGold team believes it is their duty to produce the finest and most reliable cannabis products to build upon the efforts of those before them. They are paving the way for a brighter presentation of the cannabis community while developing the most inspiring cannabis products.
This deal could open up a big opportunity for Integrated Cannabis (OTC:
ICNAF
) (CSE:
ICAN
). How so? The acquisition of the Ganja Gold assets now allows Integrated Cannabis to directly produce and develop its X-SPRAYS

products and facilitate the expansion of the company's business. This further enhances distribution to pharmacies and specialty retailers looking to carry products going forward.
The deal also sees Integrated Cannabis tapping directly into a diverse and potent pipeline of products under the Ganja Gold flag. These products are already actively sold in stores across the state of California.
Perfect Market Timing For Integrated Cannabis (OTC:ICNAF) (CSE:ICAN)?
Hemp-Based CBD is becoming a booming market with considerable growth expected in the coming years. Many companies have seen a significant increase in their sales since they began in this market. As CBD is not a controlled substance, it's currently within immediate reach of the masses. Additionally, its health benefits are in abundance.
The Hemp Business Journal predicts the CBD market will have become a massive $2.1 billion consumer market by 2020. This is a significant 700% increase from 2016. The market has already been the target of industry leaders. There are already thousands of CBD products in the US alone. Furthermore, there is businesses from all over the world selling cannabidiol from a variety of vendors – from consumer-based to medicinal.
"[The Weed Economy] is moving very fast…Everybody wants in now." – Christopher Male, managing director of Revel Holdings, a Florida-based cannabis fund.
Despite the enormous impact that CBD has had to help market growth, we're quite literally at the trailhead of a major development in Canada. Just as cannabis was legalized across Canada around this time in 2018, one of the things that wasn't was cannabis-derivatives.
In short, that means you likely will not find THC extracts, edibles or topicals on the shelves quite yet. That makes timing incredibly important for investors, in our opinion. In October of 2019, Canada will open the market for edible and alternative cannabis products, which Deloitte estimates to become a $2 billion, market on its own!
"The introduction of new cannabis products has created unique market opportunities for edibles, beverage, and health, and wellness companies as a wider assortment of cannabis formats become available over time. Cannabis 2.0 will appeal to a much broader consumer base including those cannabis consumption methods," explains Jennifer Lee, Consumer Advisory & Analytics contact, Deloitte [4].
This is where that whole "timing" thing could be of the utmost importance for those looking at Integrated Cannabis (OTC:
ICNAF
) (CSE:
ICAN
). The reason is that among all of its deals – both completed and pending – Integrated Cannabis has also developed a THC-infused spray product. The completion of a market-ready Tetrahydrocannabinol (THC)-infused spray product already has the required licensure for manufacturing of the product in Colorado.
Once the Canadian market formally opens the doors to products like this, the opportunity could be exponential for the company. Not to mention the attention that this subsector will start to receive as a result of new legalization in Canada.
The THC products employ the same nanotechnology used to enhance the CBD-infused X-SPRAYS

, resulting in higher bioavailability and faster uptake versus capsules or powder. The Company continues to improve the flavor profiles to find an optimal formula. And with the latest trend focusing on cannabis derivatives like edibles, this could be great timing for Integrated Cannabis (OTC:
ICNAF
) (CSE:
ICAN
). Big companies are targeting these types of products. In fact, one of the largest companies in Florida, Trulieve, recently closed a partnership deal with privately held Binske. Other companies like Plus Products are also shifting focus on consumables instead of smoke-ables and these are just a few examples of what larger companies in the arena are getting positioned for!
Let's face it; cannabis isn't going away anytime soon. There are billions of dollars being heavily spent on this industry right now. That's right; companies are paying big bucks to get a piece of these kinds of cutting-edge cannabis companies. One of the largest alcohol distributors in the world has placed a bet of more than $4 billion that cannabis will succeed in a BIG WAY.
Considering companies like Constellation Brands, Molson Coors, Altria and the like are throwing their hats into the ring via strategic deals, now could be one of the best times to have the cannabis industry on your radar. This simple fact has brought a massive boost to the industry at large and Integrated Cannabis (OTC:
ICNAF
) (CSE:
ICAN
) could be well-positioned to benefit on a global scale! It also should be mentioned that non-alcoholic companies like Coca-Cola, Arizona Iced Tea, and Pepsi have been reported to show serious interest in this niche.
It's More Than A Brand: Leadership Brings Decades Of Success To The Table
If all of this wasn't enough, the team behind Integrated Cannabis (OTC:
ICNAF
) (CSE:
ICAN
) is bringing decades of experience in the cannabis and healthy lifestyle industries to the company.
Seth Wiles – President
Mr. Wiles has a proven track record as an innovator and infrastructure builder. Seth has a degree in Finance and Business Admin from CUNY-Queens College.
Sothi Thillairajah – Director
Mr. Thillairajah has two decades of experience in management, international finance, advising North American corporations on Middle East joint ventures and early-stage, mineral projects in Africa and Latin America. He also has extensive experience working with investment professionals at Middle Eastern financial institutions, sovereign-wealth funds, and investment offices evaluating and recommending hedge funds and private equity investments.
Nishal Kumar – Director
Mr. Kumar is an entrepreneur in Vancouver, British Columbia. Mr. Kumar worked at Geopacific Consultants Ltd., Tesla Motors, and now runs two of his own companies. The first one, EVitems, makes coat hooks and other after-market parts and products for the Tesla cars. With his other company, he launched a product called DHM Destroy Hungover Mornings – a plant-powered supplement that reduces hangover symptoms and the toxic effect of alcohol on your body. Nishal holds a BSc in Geophysics and Commerce from the University of British Columbia.
Eugene Beukman – Chief Financial Officer and Director
Mr. Beukman is Corporate Counsel of Pender Street Corporate Consulting Ltd., a private company that provides accounting, legal and administrative services, and has held this position since January 1994. Mr.Beukman is a founding Director of Reliq Health Technologies (TSX-V: RHT, OTCQB: RQHTF) and Canadian based healthcare technology company.
Additionally, Mr. Beukman was previously employed as a legal advisor to the predecessor of BHP Billiton, a leading global resources company, a producer of primary commodities, including iron ore, metallurgical coal, copper and uranium, with substantial interests in conventional and unconventional oil and gas and energy coal, and a company that creates long-term shareholder value through the discovery, acquisition, development and marketing of these natural resources. Mr. Beukman has over 20 years' experience in the purchase of assets and joint ventures.
Dr. Clive Spray Ph.D. – X-SPRAYS Founder
X-SPRAYS

founder, Dr. Clive Spray Ph.D., has dedicated his life to researching and developing products to improve the quality of other people's' health.
Over the last 20 years, the chemist and plant biologist has been committed to finding natural solutions to life's lingering problems. Combining an understanding of both traditional ethnobotany with the cutting edge of nutritional science, Dr. Spray has created several formulations designed to help in the areas where we need it most, whether it is assisting insomnia, increasing libido, or alleviating pain.
Timing Is Everything
The global legal cannabis market is expected to grow to more than $66 billion in just 5 years [1] as compared to $9.5 in 2017, Grand View Research. Increasing legalization and use of marijuana in medical as well as recreational applications is expected to promote the growth. Also, keep in mind that Canada's next move could shed a very bright light on cannabis companies. Specifically, companies involved in producing and distributing cannabis extract products in North America.
Are you ready for the next big boom in the cannabis industry? Considering that the "Big Dogs" have already come and gone, many are searching for the next marijuana moonshot.
---
Top 5 Reasons To Have Integrated Cannabis (OTC:ICNAF) (CSE:ICAN) On Your Pot Stock List:
Integrated Cannabis (OTC:ICNAF) (CSE:ICAN) has already begun developing new products as Canada readies itself to enter Marijuana 2.0
Integrated Cannabis (OTC:ICNAF) (CSE:ICAN) signed several deals with key public and private companies to expand its footprint
Integrated Cannabis (OTC:ICNAF) (CSE:ICAN) already has significant distribution channels in place as the race for cannabis product placement has investors scrambling to find companies with significant market share.
Integrated Cannabis (OTC:ICNAF) (CSE:ICAN) has positioned itself, through acquisitions & partnerships, to up the ante and potentially generate significant, near-term revenue in line with the companies that it is acquiring and/or partnering with.
The anticipated attention that cannabis will receive once Canada puts a spotlight on extracts in 2019 could signal new market momentum for companies with products specializing in this sub-sector.


---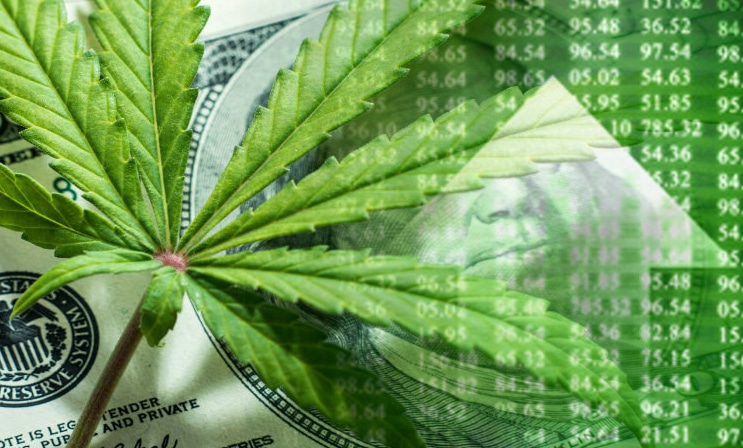 End Notes:
[1]
https://www.grandviewresearch.com/industry-analysis/legal-marijuana-market
[2]
https://fintel.io/i13f/renaissance-technologies-llc/2019-06-30-0
[3]
https://bdsanalytics.com/press_releases/new-report-californias-legal-cannabis-market-on-track-to-reach-3-1-billion-in-2019-sales-7-2-billion-in-2024/
[4]
https://www2.deloitte.com/ca/en/pages/consumer-industrial-products/articles/nurturing-new-growth.html
Disclaimer: Pursuant to an agreement between an affiliate of MAPH Enterprises, LLC (owners of MarijuanaStocks.com), Midam Ventures LLC and Integrated Cannabis Company (ICNAF) (ICAN), Midam is being paid $50,000 a month for coverage on Integrated Cannabis Company (ICNAF) (ICAN), for a period from August 19, 2019 to February 19, 2019. Midam Ventures LLC will also receive 150,000 common restricted shares of Integrated Cannabis Company (ICNAF) (ICAN) upfront and another 150,000 common restricted shares in 90 days. We may buy or sell additional shares of Integrated Cannabis Company (ICNAF) (ICAN) in the open market at any time, including before, during or after the Website and Information, to provide public dissemination of favorable Information about Integrated Cannabis Company (ICNAF) (ICAN).
For Full Disclaimer Click Here
.
The post
North America's Next Canna-Boom Puts Extract Companies Center Stage!
appeared first on
Marijuana Stocks | Cannabis Investments and News. Roots of a Budding Industry.™
.
* This article was originally published here