Due Diligence Notes for OTC Ticker $PCTL -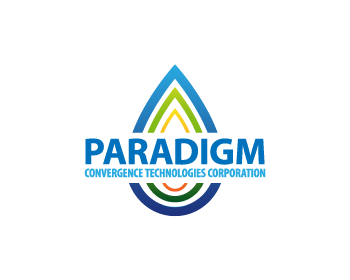 Due diligence
is an investigation or audit of a potential investment or product to confirm all facts, that might include the review of financial records.
Due diligence
refers to the
research
done before entering into an agreement or a financial transaction with another party.
In order to be successful in any venture, a company must have 2 very important things:
1. A product that solves a real world problem
2. Company leadership that has proven itself either through previous ventures or current success with the company
FOLKS, PCTL HAS THESE THINGS AND MORE!!!
Below is a good portion of the DD done here, by myself and others. Do YOURS now!
CURRENT NEWS & INFO:
What's happening with $PCTL you ask?
1. Magnolia deal publicly terminated to clear the way for the new deal announcement
(LINK)
2. 10q expected - any moment
3. 8k expected. When? Within the next 2-3 days
4. Acquisition by Ontario co and funding on the table -
(LINK)
5. PCT holding patent to Annihilyzer, ground breaking technology for hospitals to fight HAIs
6. A top 5 hospital in the U.S. as a customer AFTER a successful trial period - Morgan Stanley Presbyterian Children's Hospital
(LINK)
7. The overall
direct cost of HAIs to hospitals ranges from US $28 billion to 45 billion
. While the range is wide, HAIs are clearly expensive. In addition,
most HAIs are thought to be preventable
As of 8/20
Authorized- 300,000,000
Outstanding- 241,899,150
Restricted- 46,684,745
As per the LOI approximately 106 million on reserve for debt. Restricted increased to 46,684,745
The Problem:
HAIs..... What are HAI's you ASK???
Roughly 1.7 million hospital-associated infections occur annually in acute-care hospitals which result in tens of thousands of
patient deaths and cost billions of dollars to the healthcare system. During a Becker's Hospital Review webinar, Dr. Lynn White,
a practicing and president of Patient Shield Concepts, reported the estimated direct medical cost of HAIs is around $10 billion
annually, not including cost-shifting to private payers. Including cost-shifting, HAIs may cost closer to between $35 billion
and $45 billion for acute-care hospitals annually. The total direct, indirect and nonmedical social costs of HAIs are estimated
at around $96 billion to $147 billion annually, including loss of work, legal costs and other patient factors.
The Solution:
PCTL's Patented Annihilyzer® Infection Control System
Company Leadership:
Jody Read
, CEO, PCTL
Gary Grieco stated, "Jody has proven himself over the past two years to be a great team leader and his expertise
in business management and healthcare equipment technologies will take PCTL and PCT Corp. to the next levels of
growth and profitability. I look forward to working with Jody and the entire PCT Team to drive PCT's growth."
Read joined PCT Corp. two years ago after successfully founding and managing Customer Service Associates, Inc. (CSA) for 18 years,
a $44 Million dollar a year sales and support organization for the healthcare market with over 350 employees providing equipment
and services for the largest OEM's in healthcare. He has over 33 years of medical industry background working for and with the
largest manufacturers in the medical equipment business. Read's skills in management, organization, sales, service and support
will provide PCT with the leadership required to move PCT Corp. into the defined markets PCT has initially targeted.
Source
Ron Hrynyk
- Acquisition partner for Ontario entity
(high profile deals listed below)
With the new Europe entity that was uncovered with DD here, also note below the UK connection!
What he's done in the last 5 years as per his LI acct: (
https://linkedin.com/in/ronald-hrynyk-4156256/
)
Ceo of HR Corporate Strategies Ltd.
Mergers & Acquisitions, Financing and strategic consulting advice
**Funded Shareholder activist group and management for accountable Board changes to Current Water Technologies.
**Current Water Technologies Funded for $3m & merged Pumptonics in for $3m.
**Acquisition of WCCS into Budd Hutt Inc for $10m
**Acquisition of Royal Oaks Golf Club in Moncton, and partner, built out for $18m.
**Funded and sold Pumptronics USA LLC to Acqa-Tech Dewatering Company for Florida expansion.
**Acquisition of ANB Canada by Griffen Skye and completed the funding for $26m
**Coordinated the Sale of Partners REIT control Block to Private Realestate investor at $7.00 in 2014.
**Funding and merger of CA Bancorp with Partners REIT or $56m
**Acquired CA Bancorp from John Driscoll , public listed closed end fund with $70m in cash
**Funding and creation of Brompton Goldman Sachs Income Builder Closed End fund for $107m with Goldman Sachs in NYC for Canada with RBC & CIBC as co leads
**Funding and acquisition of Highview Financial Group, ICMP model with Urbana by Tom Caldwell
**Funding for Cansortium with US based investors for $5m at $1.00, Cansortium LLC, going public after raising $65m at $3.50, in 2019. Market Cap $650m USF pre IPO.
**Funded and sold Argentum Mortgage & Finance, a Canadian Mortgage Broker with over 600 brokers
**Sale of Monarch Wealth financial, 3 different purchasers, including AIM listed company in the UK.
**Funding for Contrans Corp Income Trust for $40m with RBC & Brad Griffiths at Standard Securities