Warren Buffett says stocks look like 'intelligent investments' compared to bonds today.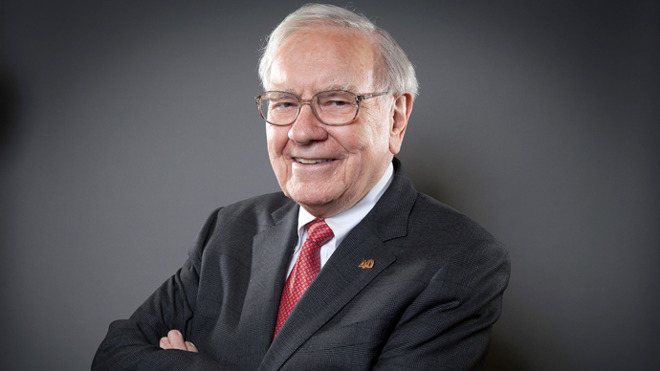 Berkshire Hathaway

Chairman and CEO

Warren Buffett

said Monday a broad portfolio of U.S. stocks is a better investment than government bonds.
"I would much rather own many common stocks than bonds," Buffett told CNBC's

Becky Quick

on "

Squawk Box

. " "We'd much rather own the business of America than get a 3% for 30 years from the government."
"Stocks actually, in many cases, look like perfectly intelligent investments," Buffett added.
Microsoft

co-founder Bill Gates, in a later interview alongside Buffett and Munger, said he thinks 2019 opened with "a big first quarter for U.S. equities."
"We still, if you look forward, are at these very high valuation levels and so it's hard to see that the market will be gaining a lot over the next few years," Gates said. "I think people should have fairly modest expectations for what their portfolios will make in the years in front of us."
Buffett's comments come after he and Berkshire Vice Chairman

Charlie Munger

discussed why the conglomerate has

$110 billion in cash

on hand. While it may appear that Buffett and Munger are waiting for better timing, with U.S. stocks climbing to record highs in recent weeks, the investors say their slowing acquisition pace is in part due to Berkshire's competition for buying companies. Munger said that competition is "part of the reason" for Berkshire's pile of dry powder.
"There's probably more competition for buying companies by people who are using other people's money, and therefore, have less sensitivity to price and who are willing to borrow a whole lot more and are being offered the ability to borrow a whole lot more," Buffett said.