🚨Breaking News🚨 ---> $VERB $FUSZD - TaggCRM APP Now Live
TaggCRM is available for download today for Apple devices through the Apple App Store and through the Google Play Store on a subscription basis for only $1 the first month, and $9.99 each month thereafter. ⁦
@VerbTech_Co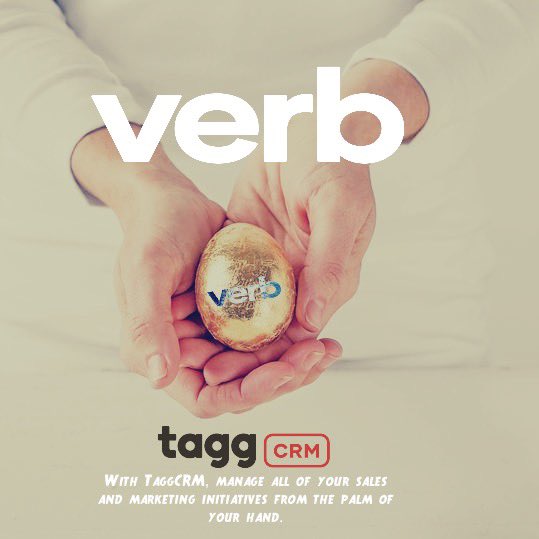 About Verb:
Verb Technology Company, Inc. (OTCQB:
FUSZD
) [formerly nFüsz, Inc.], is rapidly emerging as the market leader in interactive video data collection and analysis applications. Verb provides customer relationship management ("CRM"), lead generation, and video marketing software applications under the brand name TAGG. The Company's proprietary and patent pending technology produces real-time, measurable results with customers reporting greater than 600% increases in conversion rates. The Company's software-as-a-service (SaaS) products are cloud-based, accessible on all mobile and desktop devices, and are available by subscription for individual and enterprise users. The Company's technology is integrated into popular ERP, CRM, and marketing platforms, including Oracle NetSuite, Marketo, and integrations into
Salesforce
.
com
, Odoo, and Microsoft, among others is underway. The Company's newest applications include TaggCRM, the premier mobile app for entrepreneurs; TaggMED, for the healthcare industry; TaggEDU, for the education industry; and TaggNGO, for non-profit organizations. For more information, please visit:
www
.
myverb
.
com