TRON Updated DD Packet for Toron(299M float, no R/S, $100M+ revs from acquisition):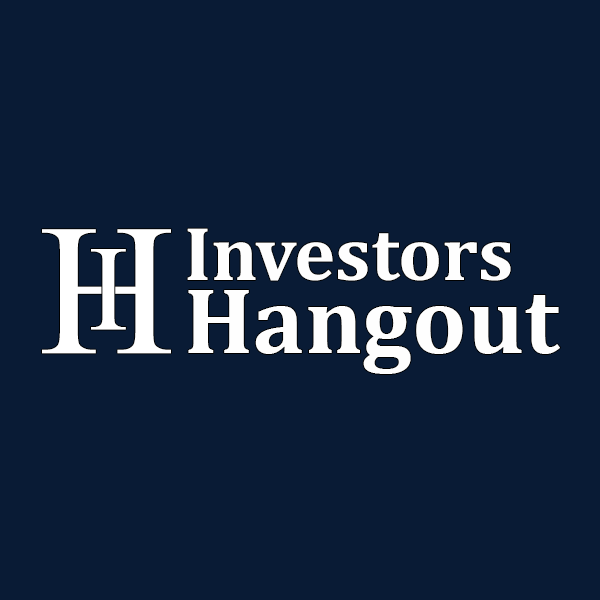 InMed Acquisition Finalized(8-k to come):
https://www.otcmarkets.com/stock/TRON/news/To...?id=207913
Supporting Evidence Regarding Financing of InMed(from Flagship):
https://twitter.com/rvom110/status/1057633512138846208
Supporting Evidence of Closing of Acquisition(from InMed CEO):
https://twitter.com/rvom110/status/1064526288835117056
(*This PR will correlate with the Supporting Evidence of InMed Closing:
https://backend.otcmarkets.com/otcapi/company...18/content
)
As you can see so far, Flagship provided the financing for the InMed acquisition(estimated at $100M for 3 hospitals and 10 assisted living facilities in 8 locations). CEO of Toron/Pantheon had 400M restricted shares. To close the deal, he did not add to the float, but instead, gave 100M shares to Flagship and 100M to InMed. Float has remained at 299M for 2yrs with no R/S since 2011, which was long before CEO took over. CEO has stated "No R/S" via formal PR.
So, Flagship offers the capital, Toron agrees to terms, as does InMed, acquisition finalizes, 8-k will come out as company states on their website that they will become a fully reporting company, both Flagship and InMed confirm both sides of the deal around Toron(financing and release of acquisition target), and new board of director integration will take place late November, just leaving the state and federal transfers to be etched at recorder on an estimated/approximate date of 12/21/18.
If that were not good enough, Toron has secured an additional $10M in capital to execute their business plan and to lock down upcoming acquisitions.
https://backend.otcmarkets.com/otcapi/company...29/content
Below is a great timeline of events, courtesy of MovingOn:
The updated DD check list
Next week is the last week of November. Should be busy.
1. LOI signed with InMed 03/2017
2. TRON approved for DWAC and FAST electronic delivery access 02/18
3. All Financial document provided by InMed 03/18
4. Flagship provides financing - confirmed July, 2018.
5. Toron, IMedscan & InMed web-sites updated.
6. Inmed deal done 10/10/18
7. Inmed deal confirmed 10/23/18
8. InMed and Flagship each receive 100 Million shares.
9. $10 Million in working capital secured 10/31/18
10. Sterling Issuer Service hired to prepare and file an 8-K
11. InMed confirms deal in a letter to Toron 11/19/18
12. CEO confirms plan to be a fully reporting company 11/20/18
InMed sets a target date of Dec, 21st to update all state and federal entities of the ownership change.
Also courtesy of MovingOn, here are the revenue numbers, shown by Medicare for InMed. Please note that this does not include non-Medicare revenues, nor does it include any revenues for the multiple assisted living facilities. This is just for the 3 hospitals.
Crenshaw Community Hospital has $30,933,178.00 in Revenue verified by Medicare. Now operated by Toron.
https://www.ahd.com/free_profile.php?hcfa_id=...18-000-917
Bullock County Hospital has $40,889,597.00 in Revenues verified by Medicare. They are now operated by Toron.
https://www.ahd.com/free_profile.php?hcfa_id=...18-000-917
Mountain Lakes Hospital has $63,028,164.00 in Revenues. This is asubsidiary. Facility which is part of a $42 Million project now owned by Toron through their InMed subsidary.
https://www.ahd.com/free_profile/111336/Mount...on/Georgia
Here are the number for the assisted living locations, thank you once again to MovingOn:
There are 8 (16) unit facilities. Each unit generates $33,600 per year. That is $5.3 Million per facility and $43 Million altogether. Here are links to the individual locations.
http://www.gardensofclanton.com
http://www.gardensofdaphne.com
http://www.gardensofeufaula.com
http://www.limestonelodgeal.com
http://www.limestonemanoral.com
http://www.gardensofmadison.com
http://www.gardensofpelham.com
http://www.gardensofwetumpka.com
They all operate under Great Oaks Management which is overseen by Brad at InMed. Brad should be on TRON Board of Directors in late November.
This is from the forum on Toron's website, courtesy of CEO, Rene Ortiz Morentin, signaling that fully reporting status is to come and auditors are to be chosen:
"It is Toron's intent to become a fully reporting company. We are currently finalizing our choice of auditors who will have no small task ahead of them, auditing Toron and its subsidiaries, iMedScan and The InMed Group. We will be instilling a stronger corporate vision internally. With this vision in mind, we have decided to file an 8K and should be doing so in short order. This forum on the Toron webpage will serve as a conduit for our shareholders to ask legitimate questions, receive the appropriate responses and strengthen our ties to our shareholders."
There are other PR highlights in the link below from a previous DD posting of mine on Toron. You will see the cost benefits of iMedScan technology on the InMed deal and future acquisition targets immediately, followed by other statements such as: no reverse split, massive reduction in authorized share count, etc.
Here is the CEO's background summary. Notice the deals closed. InMed was just another good day at the office for an already stellar track record:
Mr. Morentin is primarily responsible for investment banking activities, which includes mergers and acquisitions, private placements, senior debt financings, and Latin American ventures. Mr. Morentin has spent his entire business career in the investment banking, merchant banking and commercial banking fields. Mr. Morentin has structured and obtained financing on leveraged buy-out transactions such as: Hammermill Paper Paper Company ($500 million); Lorimar Telepictures Corp. ($300 million); Cluett-Peabody, Inc. ($165 million); Pandick Press Company ($150 million); Princeville Development Corp. ($70 million); US Home ($75 million); Northwest Airlines ($20 million); Carlos Murphy's Restaurants, Inc. ($18 million); American Restaurants Group ($255 million); The Wright Companies, Inc.($15 million); and California Sports, Inc../Dr. Jerry H. Buss ($40 million). Additionally, Mr. Morentin arranged initial senior debt capital for The Bho-Ngam Resort Co., Bangkok, Thailand ($50 million), and McNall Entertainment, Inc., film production financing ($310 million). Santa Rosa Project – Project Finance for Mexico's first private cargo airport, dam and industrial complex north of Ensenada, Baja California, Mexico. Pantheon arranged in excess of $300 million in equity and $800 million in debt financing
Mr. Morentin served as Director and Special Advisor to Wei-Chuan Food Corporation, the largest Taiwanese food manufacturer, focusing upon Concord Securities Taiwan and Wei-Chuan China (1998–1999). From 1997–1998, Mr. Morentin served as U.S. Investment Advisory to Ta Yung Hsing Yeh Co., a $5 billion Taiwanese holding company, which has amongst its holdings the Hua Nan Bank, a supermarket chain, a drug store chain, and is one of the largest owners of real estate in Taipei.
Prior to founding Pantheon, Mr. Morentin has served as Managing Director of The Kensington Group, a Los Angeles-based investment banking firm; a Vice President of Manufacturers Bank (1992- 1994); Senior Vice President at Trafalgar Holdings, Ltd., a Los Angeles-based merchant bank specializing in mergers and acquisitions and off-shore project finance (1987-1989); Partner at Trafalgar Partners (1997-1989); Corporate and Institutional Services – Emerging Growth Group, Merrill Lynch (1985-1986); and with The Bank of America in Corporate Banking (1981- 1983). Mr. Morentin received his MBA from the UCLA Anderson School of Management in 1983 and a B.S. in Finance from the University of Arizona in 1981. In June 2000, Mr. Morentin was awarded an honorary doctorate degree in international law from the "Academia Mexicana de Derechos Humanas" (The Mexican Academy of Human Rights). Mr. Morentin is a dual citizen of the United States and Mexico and is fluent in both English and Spanish.


Read More: https://investorshangout.com/post/view?id=5270851#ixzz5Xynmmpey